How are we doing?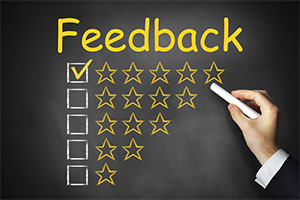 At Advanced Propane, our people work hard to deliver on our everyday commitment to excellence so you can enjoy peace of mind and better comfort all year long.
The question is how well are we doing it?
If you've had a visit from an Advanced Propane professional recently – whether for a propane delivery, propane tank or propane equipment installation, or one of our many services for your commercial or agricultural business – please ­let us know what you thought about the experience.
You can share your opinion two ways:
You can also check here for reviews from other customers like you.
If you like us enough to Refer a Friend, we'll post a $50 credit to your account for each person you recommend who signs up as an Advanced Propane customer.* The more people you bring on, the more money you'll save! Your friend could benefit, too, since he could qualify for a free** tank swap and free gas system check from us.
Please let us know how we're doing – visit our Review Buzz page today. And don't forget to take advantage of our Refer a Friend program to save on future bills with us! Contact us today to learn more.
* For homeowners only. Other conditions apply. Contact us for details.
** Exceptions may apply. Contact us for details.