Improving your energy efficiency – and lower your bills – with propane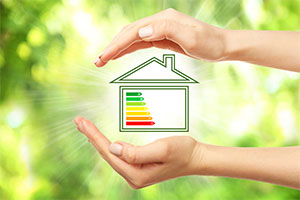 You probably already know that propane is one of the most versatile sources of energy around, able to power just about anything in your Middle Tennessee and Southern Kentucky home. But that versatility wouldn't matter if it didn't also do the job well.
Because propane burns hot and clean, propane appliances can achieve efficiency ratings that reach well into the 90s, with some propane water heaters and propane furnaces reaching as high as 98 percent efficiency!
In  fact, when it comes to money-saving efficiency, propane will outperform its other-powered counterparts in just about any home comfort application, including:
Water heating – A propane water heater can deliver that hot water at about half the cost of an electric water heater – or even less if you use a tankless system.
Home heating – A propane gas furnace will heat air to about 130 degrees for short periods of time – a great way to keep you warm for less money. This is different than an electric heat pump, which operates almost continuously and produces air that feels cool to the touch. When temperatures drop below freezing, a heat pump typically relies on a backup heating element that operates at a much lower efficiency than the heat pump itself.
Propane fireplaces – A propane fireplace insert operates at more than 80 percent efficiency – up to three times higher than a wood burning fireplace, which loses much of its heat to your chimney. That makes a propane fireplace a great source of high efficiency, money-saving supplemental heat – and a great source of heat during a power outage, too.
Space heaters – High efficiency propane space heaters can be used to create a zone heating set-up in your home, enabling you to target difficult to heat rooms and spaces rather than the house as a whole.
The bottom line: When it comes to powering your home comfort equipment, propane delivers, especially when compared to electricity – which means lower bills, more comfort, and a smaller carbon footprint for you.
Thinking about adding a propane-powered appliance? We can help! Contact us today to learn about our propane appliance installation, maintenance and repair in our service area!