Preparing Your Propane Fireplace for Winter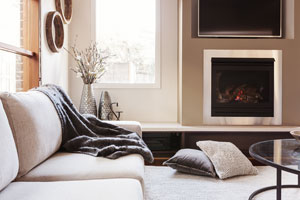 Few things can compare to the pleasure of sitting in front of a roaring fire on a cold night – especially when all you have to do to get that fire is push a button. That's the kind of convenience you get when you install a propane hearth in your Southern Kentucky or Middle Tennessee home.
If you already have a propane fireplace, propane firebox insert or propane log set, you already know how versatile it can be – filling roles as a high efficiency space heater, family gathering spot and backup, off-the-grid heat source in one beautiful and convenient package.
But it will only do all of those things if it's working properly.
To make sure it does, here are seven things you should do before winter arrives in earnest later this month:
Enjoy a warm fire and peace of mind with expert propane service, propane fireplace installations, and reliable propane deliveries anywhere in our Tennessee or Kentucky service areas. Contact us today to learn more!