Keep Your Home Safe and Warm with a Winter Home Heating Inspection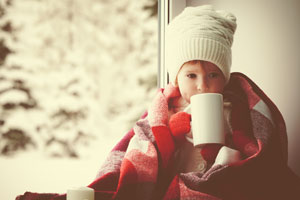 The best way to know your propane heating appliances are running safely and efficiently is to have your heating system inspected regularly – about once every five years, according to the National Propane Gas Association.
Although it is best to have your annual home heating inspection completed before winter begins, it is still better to do it later in the season than to skip it entirely. A heating system inspection is a great opportunity to refresh your memory about propane safety procedures, including how to shut off your system and respond to a gas leak; it's also a must if you plan to sell your home in the near future.
Before your inspection
If you're getting an inspection, do some legwork to make sure your technician is up-to-date with everything that's happened with your system since the last inspection. It's a good idea to gather paperwork that indicates:
Changes to your system (equipment added or removed, etc.)
Any maintenance visit write-ups for your system
Any recorded or observed signs of potential problems (once urgent propane safety procedures have been followed)
Heating inspection checklist
What should be included in a comprehensive heating system inspection? Here are 10 critical elements:
Check carbon-monoxide detectors – Few safeguards more important to the safety of your family than your CO detectors – an inspection should verify that each is properly placed and working correctly.
Check chimneys, flues and vents – Subtle problems in these areas – detectable only by trained technicians with proper tools and instruments – can lead to efficiency loss or even safety issues in your home.
Check safety devices – All pilot and limit switches should be checked and repaired if necessary.
Check the heat exchanger – Poor heat exchange results in poor heat efficiency, and a broken heat exchanger can pose a serious fire or carbon monoxide hazard.
Clean inside the furnace – In a properly working heating system, there should be little or no soot inside your furnace; the presence of too much soot means that fuel is not burning completely, leading to inefficient operation. An inspection should include a nozzle inspection and replacement (if needed).
Check air filters – If you have a forced air system (one with a furnace and vents), an inspection should include checking and replacing clogged air filters. Clogged filters can reduce the short-term efficiency of your heating system and lead to unnecessary repairs in the mid- to long-term.
Clean motor and fan – In forced air systems, bearings should be lubricated and debris should be cleaned from the blower area. The drive belt should also be checked and replaced if necessary.
Inspect ducting and piping – A complete home heating system inspection should include a review of the ductwork and hot water piping. Leaks in these areas can have a drastic impact on heating system efficiency.
Furnace and thermostat test – An inspection should measure and correct (if necessary) the accuracy of your thermostat. It should also take flue gas samples to determine whether the system is functioning as it should.
Check propane tanks – An inspection should verify that your propane tank is installed, connected and functioning safely and properly.
Stay safe and warm this winter with professional service to your propane heating system from the pros at Advanced Propane. Contact us today to schedule service for the propane heating equipment in your Middle Tennessee or Southern Kentucky home.