In the market for a propane-powered home? Ask these three questions first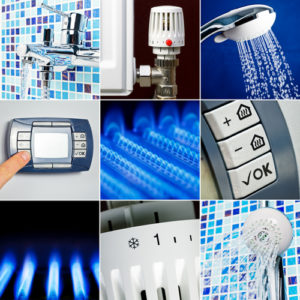 If you're shopping for a new home in Middle Tennessee or Southern Kentucky this coming spring, you might find that some of your options are powered by propane. That's great, considering how versatile and efficient propane can be as an energy source, especially when compared to electricity.
Just remember that buying a propane-powered home comes with a few considerations that you don't have to think about when shopping for a home that uses heating oil, electricity or natural gas for heat. Before you commit to buying your propane dream home, here are three key questions to ask the seller:
Which appliances currently run on propane? Just because a home has a propane tank doesn't mean that all its appliances are powered by propane; the home could have propane space heaters and an electric water heater, for example. A seller's most recent propane inspection will list the number and type of propane appliances in the home; check this list and look for any inconsistencies with what you see in the house, or to spot problems with listed appliances.
Where is the propane tank, and is it leased or owned? Ask your seller whether the home has an aboveground or underground propane gas tank, then locate the ground lines leading from the tank to the house (this is especially important if you plan to do renovations or additions to your home). If tanks are underground, ask for proof that they are protected against rust and erosion (known as cathodic protection).

If the seller owns the propane tank, it should be included in the home sale; rented or leased tanks are the property of the current propane supplier. Your seller should provide propane supplier information for tanks whether they are owned or leased.

How much propane will your current tank hold? If you plan to add new propane appliances to your home – or to upsize any of the ones currently in place – you want to make sure the current tank has enough capacity to keep up with your energy load without causing you to run out of fuel every few weeks. Right-sizing is a key to energy efficiency; making sure you have a tank that does the job you want it to do without costing more than it needs to is a key to managing your energy bills wisely. If you're not sure if the existing tank is the right size for your plan, contact us and ask.
We're here for house sellers, too
If you're on the other side of the buy-sell equation, it's important to get your propane safety inspection paperwork in order before your home goes on the market. Contact us to arrange a propane system inspection in time for spring home buying season.
Ready to buy a propane-powered home this spring? We're here to help! Contact us today to learn more, or to join the Advanced Propane family of satisfied customers.