When It Comes to Propane Repairs, Leave It to the Pros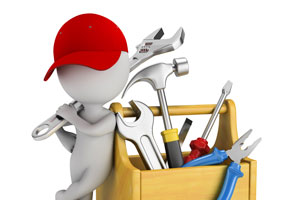 If you're good with tools and like to do things yourself both in and around your home, it might be tempting to take on a propane equipment repair without calling in professionals.
As experts with thousands of propane installations and service visits under our collective belts, we urge you not to.
Trying to fix a propane appliance such as a fireplace, space heater, or water heater yourself can become a dangerous mistake for you and your family. Today's complex, computer driven propane appliances require a level of understanding of the equipment that only highly trained and experienced propane repair professionals possess. Remember, when it comes to dealing with the fallout of a propane appliance equipment repair gone wrong, the stakes are high: a mishandled DIY job can result in damage to your equipment or property – or even you, to according to propane101.com. And that's before we even consider the threat that a carbon monoxide leak can pose to your health.
We don't know about you, but those seem like unacceptable risks to take just to save a few dollars.
At Advanced Propane, your family's health and safety are always the priority. If you need to repair your propane equipment, please don't do it yourself – instead, contact Advanced for expert propane appliance repair service. Our technicians have the training, experience, and diagnostic equipment to find and fix your problem quickly and correctly so you will rest easy knowing the job has been done right.
For expert propane equipment repairs, trust the pros at Advanced Propane. Contact us today to learn more about professional propane equipment service and repairs for your appliances!
Advanced Propane – THE propane experts in the 24 counties of our Middle Tennessee and Southern Kentucky service area!