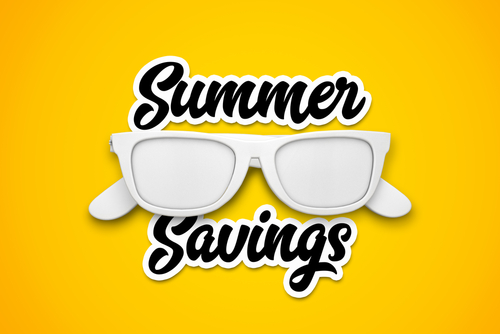 SAVE MONEY WITH ADVANCED PROPANE'S SUMMER FILL PROGRAM
Planning ahead can bring some sweet rewards. Sometimes, it's getting a discount by booking your vacation early. Or, it is getting a timely reservation at a buzz-worthy restaurant. Or it is getting great seats for a University of Tennessee Volunteers football game.
In this case, it is getting a great rate for filling your propane tank! Advanced Propane is launching our Summer Fill program in mid-June.
What is a Summer Fill? A golden opportunity to save some green!
Advanced Propane's Summer Fill lets you fill your propane tank now, in the summer, when propane prices are typically lower than during heating season. It's also a time when our delivery professionals are more flexible with their schedule, so it's easier to set up a fill-up of your propane tank.
Not only do you get a rock-bottom rate for your propane tank fill-up, you also get peace of mind knowing your tank is filled ahead of the fall rush ahead of winter's propane heating season. With a full tank, you won't have to worry about dealing with having your tank filled during one of the busiest times of the year.
Take advantage of Summer Fill!
Are you a member of Advanced Propane's Keep Filled automatic delivery program? You don't have to do anything to get the Summer Fill rate. That's yet another advantage of our Keep Filled automatic delivery. We track your propane usage and will schedule a delivery before your tank runs out.
Are you a Will Call customer? You can take advantage of the Summer Fill rate by contacting Advanced Propane before June 15.
Do you like the idea of getting a special rate for propane delivery, along with flexible delivery and payment options, courteous service, and work done by trained professionals? Contact us today and become an Advanced Propane customer!