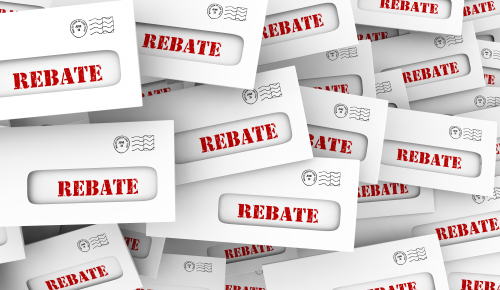 Save even more, month after month!
Want to know something crazy? Right now might just be the right time for you to replace your home's water heater. Why's that? It's actually because you don't have to. That makes sense. No, really!
You aren't facing the crisis that could happen when a water heater lets you know that it needs to be replaced —cold showers, leaks, or worse, small floods. Instead, you can take your time and focus on finding the right water heater for your home.
Another reason? Advanced Propane offers rebates on our line of Rinnai tankless water heaters!
Your Rinnai rebates: Here's what you get
Rinnai is offering up to $100 off the purchase of its tankless water heaters from Advanced Propane. We offer:
$100 rebate on Rinnai HE+, SE and SE+ series tankless water heaters
$50 rebate on Rinnai HE series tankless water heaters
We also offer rebates on select Rinnai boilers, fan-free convectors and direct-vent wall furnaces, too!
Why consider going tankless?
Tankless water heaters offer a lot of advantages compared to storage water heaters.
With Rinnai tankless water heaters, you get endless hot water, on-demand. Mornings will be so much easier with no wait between showers for the water tank to refill and re-heat. And no need to worry if the dishwasher's running, too. Rinnai's tankless water heaters can handle it all.
Did you know that water heaters account for around 20 percent of your home's energy costs? That's where Rinnai's tankless water heaters can really help your energy bills. With a tankless water heater, there's no wasting energy heating and re-heating and re-heating again a tank of water when you don't need it.
Rinnai's tankless water heaters also offer durability. On average, a Rinnai tankless water heater lasts about eight additional years more than a conventional tank-style water heater, that will last on average between 10 and 12 years.
Investing in a Rinnai tankless water heater is also an investment in your home. Adding a new water heater can improve your home's resale value by as much as four percent, and it may also help your home sell faster.
Take advantage of this terrific rebate offer from Rinnai. Contact Advanced Propane today and we'll help you get started!
Advanced Propane – THE propane experts in the 24 counties of our Middle Tennessee and Southern Kentucky service area!