Propane: A Great Choice For Construction Site Power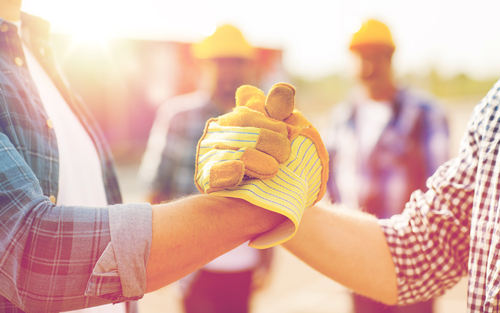 Keep your projects on track with reliable propane deliveries from Advanced Propane
A construction site is a busy place, with carpenters, plumbers, electricians, equipment drivers and more all hard at work. But without reliable power, your construction project grinds to a halt, costing you time and money.
When it comes to keeping your construction site buzzing with activity, there's no power source as dependable, efficient, and versatile as propane – especially when it's delivered by the experts at Advanced Propane.
What can propane do on your construction site? Consider the possibilities:
Provide temporary heat
As beautiful as Tennessee weather can be, there's still winter to contend with on a construction site. Propane temporary heaters mean everyone can work in safety and comfort. Propane temporary heaters also ensure that a space stays at a proper temperature for materials like concrete and drywall to cure and paint to dry. Propane heat also helps prevent frozen pipes.
Power your equipment
You might be surprised at all the kinds of equipment that can be run on propane. Try these, for starters:
Forklifts
Concrete trowels, polishers, saws, dust extractors and grinders
Welding equipment
Pressure washers
Water pumps
Floor buffers
Small cranes
Asphalt heaters
Commercial mowers
Some of these pieces of equipment operate using propane cylinders, which makes refilling a snap – just take out the empty propane cylinder and replace it with a full one. You'll save money and time while avoiding the hassles of filling the tank yourself. And since propane has much fewer emissions than gasoline or diesel, it makes the air at your construction site cleaner, and greener.
Providing emergency backup power to your construction site
Propane generators can keep the lights on, the heaters going, and powers tools running – and do it all with lower emissions and less noise. Also, propane doesn't go bad and can run in any weather.
Contact the professionals at Advanced Propane to find out how we can help your construction business grow with the power of propane!