Are Propane Heaters Safe For Indoors?
Propane heaters can make your home and workspaces more comfortable — if you practice propane safety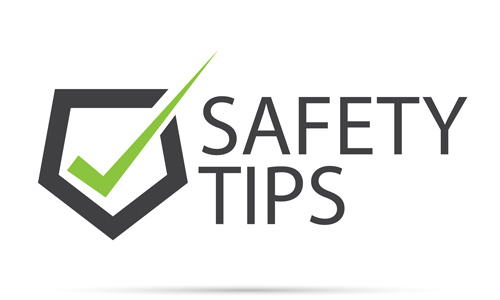 There are many so many ways propane space heaters can enhance the quality of life in your Tennessee or Kentucky-area home.
Just think about all the sometimes-chilly places around the house that could use a little more heat in the wintertime – your hobby room, for example, or a sun porch or guest room. How about that backyard workshop space (man-cave, perhaps)?
Propane heaters can warm up all of those spaces and more while offering much lower energy costs than electric indoor heaters.
Direct Vent vs. Vent-free propane heaters
You have several options for propane heaters in your Middle Tennessee or Southern Kentucky home, including wall-mounted propane indoor heaters, forced air propane indoor heaters, radiant propane heaters, and more. But the first and perhaps most important decision to make is how the heater will be vented.
Vent-free heaters are extremely efficient and designed to heat single rooms. However, because they have no chimney, it is possible to deplete oxygen within that room when you run a vent-free heater. Most vent-free heating units now have an oxygen depletion sensor or "ODS" on them, which immediately stops gas flow to the burner if oxygen levels are not above safe levels. 
Vented Heaters are vented out from its back into a chimney or a vent pipe so any dangerous combustion exhausts are directed outside. Contact one of our heating specialists to help choose a space heating solution that's right for you.
Safety first for propane indoor heaters
When used properly, propane space heaters are perfectly safe. But what is proper use? Here are some important propane safety tips when using a propane space heater in your home.
Choose a propane heater that is the right size for your room or space.
Make sure your indoor propane heater carries the Underwriters Laboratories (UL) label.
Buy a propane heater with safety features such as a high-temperature coated safety guard on the front, automatic shutoff in case it tips over, a low oxygen sensor and overheating protection.
Children and pets must be kept away from indoor propane heaters.
Keep your propane indoor heater away from combustible materials like curtains, bedding, doors and furniture. Remember, your propane heater is not a table. Don't put anything on it. It is also not a dryer. Don't use it to dry your clothes.
If your indoor propane heater has an orange or yellow flame instead of a blue one, stop using it immediately and contact us.
Install carbon monoxide detectors in your home, especially in the space where you are using a propane indoor heater.
Never leave an indoor propane heater unattended. If you have to leave the room, turn it off on your way out.
Advanced Propane can help you find the right propane heaters for your Tennessee or Kentucky-area home. Contact us today!
Advanced Propane – serving Middle Tennessee and Southern Kentucky. Visit one of our three offices in Lebanon, Cookeville and Hartsville for more information.