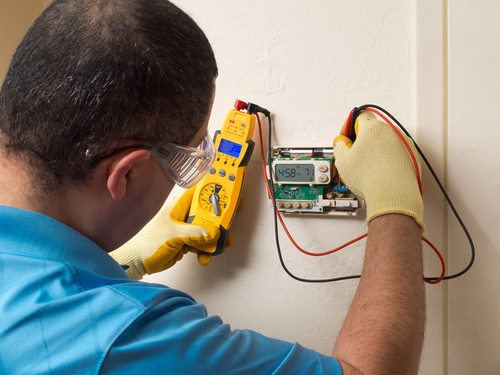 Have your propane equipment serviced before the season gets busy
The calendar may still say summer, but there are unmistakable signs that fall is coming. The most obvious sign is the return of pumpkin spice lattes, of course.
While this time of year is great for planning your leaf-peeping and apple-picking, it's also a great time to get your Tennessee or Kentucky home's propane heating equipment serviced.
You may not want to think about turning on your propane furnace or propane boiler just yet, but you should be ready for it without worry.
Why Schedule Your Propane Equipment Service Now?
Odds are, the early bird gets the service appointment time they want. The propane technicians at Advanced Propane will be very busy the closer it gets to cold weather. But now, our schedule is more open, which means it's easier to schedule a propane heating equipment service for a day and time that works best for your schedule.
Scheduling your propane heating equipment maintenance ahead of the fall rush means that if our technicians spot a problem, we can schedule a repair sooner so that your furnace or boiler is back in good running order.
The Benefits of Annual Propane Heating Equipment Maintenance
Having your propane furnace or boiler serviced before the weather turns cold gives you the peace of mind that comes from knowing you'll be able to keep your home warm without worrying that your heating system may break down.
Regular maintenance also helps your propane boiler or furnace run more efficiently, which means you'll save money on your propane bills throughout the colder season.
Your propane heating system is one of the most expensive things in your house. Having it serviced regularly keeps it running well, which helps extend the life of it. That means you get more for your investment, and you won't have to replace it sooner. And if your propane furnace or propane boiler is under warranty, you will need to show that you've serviced it regularly to keep the warranty in effect.
Get peace of mind that your propane heating system will be ready when you need it. Contact us and schedule your annual maintenance with Advanced Propane, today!