The Degree Day System: How Does It Work?
Count on Advanced Propane for reliable automatic delivery of your propane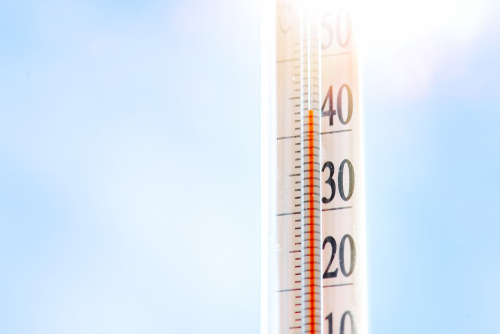 You have a lot to do. So why add worrying about whether you have enough propane to keep your Tennessee or Kentucky home warm to the list?
Automatic propane delivery from Advanced Propane means you won't have to worry about running out of propane, or having to schedule a propane delivery, ever again!
Why Automatic Delivery is better
When you have Automatic Delivery from Advanced Propane, you don't have to go outside into the cold and damp to check your propane tank gauge levels, only to subsequently contact us to schedule a propane delivery. We do the work for you! Our state-of-the-art software carefully estimates how much propane you're likely to use. When your tank is approaching 25 percent full, we schedule a delivery. Done and done.
The degree day difference
Here's how Advanced Propane's software calculates your personalized estimate of your propane usage.
The first factor is your previous average propane usage. If you're a new Advanced Propane customer, we us a local average for a home of your size.
Second, we use a measurement of the current weather called heating degree days. A heating degree day, also called HDD, is a figure that tells how much energy is needed to heat your home.
How do you calculate a heating degree day? Subtract the average temperature of a given day from 65 degree Fahrenheit. That's the temperature below which heat is generally needed. Every day that a day's average temperature is below 65 degree is considered one heating degree day.
We'll give you an example: If the average temperature for a day is 50 degrees Fahrenheit, its HDD number is 15. Because 65 – 50 = 15. This number then correlates to how much propane you're likely to use in this situation. That gives you more peace of mind that our Automatic Delivery will be there before you ever run low on propane.
Advance Propane is the propane provider you can trust for safe and dependable propane delivery. Contact us today to become a customer!