Propane Space Heaters: Cost-saving Advantages
Supplementing your home's heating system with propane space heaters makes sense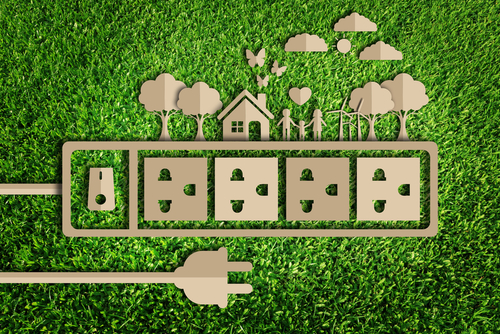 We're inching closer and closer to the time where we turn on the heat here in Tennessee and Southern Kentucky. Which means it's also a good time to evaluate how your home heating system is doing when it comes to keeping your residence warm, and to look for ways to do it even better.
When you only have central heating, that system will often have to be running all day (and all night) to keep the house warm. It will also be heating unoccupied rooms. All of which means it's wasting energy.
If you have an electric heat pump for your central heating system, we have a solution that can help you heat your home more efficiently: propane space heaters from Advanced Propane!
How propane space heaters work
Propane space heaters help you more efficiently heat your home in three ways:
Reaching your whole house: Propane space heaters let you use spaces in your home that never get warm with your central heating system. If you have a drafty area in your home, one that is hard for your central heating system to reach, or an unheated space like a sun porch, finished attic, garage workshop or home addition, propane space heaters let you use those rooms in comfort.
Zoning your home's heating: If you're spending most of the day in your family room and kitchen, why crank up the heating system to keep unused spots like the bedrooms the same temperature? With propane space heaters, you can customize how your home is heated, saving you energy and money.
Fast heating: Because propane burns hot, propane space heaters can get a room warm quickly. A central heating system could take 30 minutes (or longer!) to warm up a room. But a propane space heater can do the job in just a few minutes.
Today's propane direct vent, ductless space heaters aren't like the ones your parents used. Thanks to improved technology, they have all sorts of new features like being programmable. And propane space heaters are safer with features like oxygen depletion sensors that shut off the heater if it detects that the oxygen levels in the room have dropped to unsafe levels.
You also can get the right size and style propane space heater to heat your room.
Want to know if a propane space heater works for your home? We're here to help you figure it out. Contact the pros at Advanced Propane today to see what models we have in stock!