Buying A Home With Propane Heat? What You Should Know
There's so much more to propane than just grilling!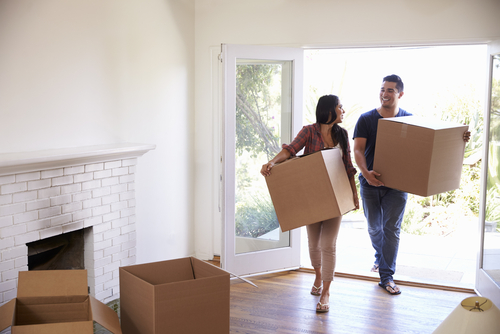 Congratulations on buying your new home! Whether this is your first home, or you're moving to a new home that works better for your growing family, or you're downsizing to fit your empty-nest lifestyle, it's an exciting time.
If you've bought a home heated with propane and you've never used propane for anything other than your BBQ grill, you may be a bit intimidated by using it in your home.
What you get with propane
No worries. You're getting a lot when it comes to having propane in your Middle Tennessee or southern Kentucky home for heating. Like what, you ask?
Possibly lower energy bills, for starters. Today's high-efficiency propane heating systems are close to 95 percent efficient, meaning you'll use less energy to keep your home warm and comfortable.
Speaking of warm and comfortable, propane heating systems create higher heating temperatures than electric heating systems, meaning the air coming out of your registers is noticeably warmer. You'll appreciate that on a chilly day!
Do you like the idea of reducing your environmental impact? Propane is a clean-burning fuel. So clean, it's listed as an alternative energy under the Clean Air Act of 1990 and the National Energy Policy of 1992. A propane home heating system can contribute up to 50 percent fewer greenhouse gas emissions than an electricity-powered heating system.
The joys of propane
Propane can do a whole lot more than just heat your home. It can enhance your quality of life both inside and out!
When the power goes out, a propane generator can make sure the lights and refrigerator stay on, and that you can charge your phones and tablets. A propane fireplace gives you cozy warmth without the work and hassle of a wood fireplace. A propane dryer is not only more energy-efficient than an electric dryer, it dries your laundry faster with fewer wrinkles. And you will love the precise, instant temperature control and even cooking you get with a propane stove.
You can get all of this with reliable, save propane delivery from Advanced Propane! We also offer automatic propane delivery for your peace of mind, payment options that work with your budget, and can sell, install, maintain and repair propane appliances in your home.
Find out more about how Advance Propane can help you enjoy your new propane-heated home. Contact us today to become a customer!