Switch To Propane: 3 Reasons To Unplug Your Electric Water Heater
Who doesn't want more hot water, for less money?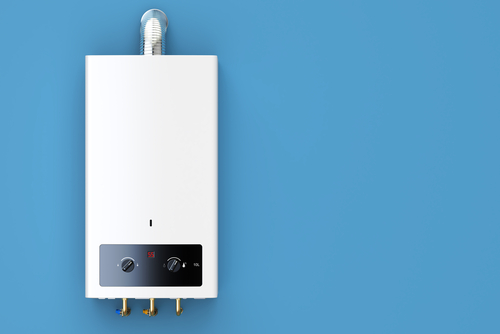 Hot water does so much for us. It lets us relax in a hot bath or shower. It cleans our clothes, dishes and home, both inside and out.
That's why there's no reason to stick with an expensive, and ineffective, electric water heater when you can upgrade to a propane water heater from Advanced Propane and get more hot water and more energy savings!
Advanced Propane has three reasons why making the switch to propane is right for you.
Why Propane Is The Right Choice
Performance. If you have an electric water heater, you know what it's like to have to wait for your water to get heated. It often feels like an eternity. You can ditch the wait with a propane water heater because they give you twice as much hot water as an electric water heater in the same amount of time! And if you select a tankless propane water heater, you'll have endless hot water whenever you want it.
Cost effectiveness. Heating water is responsible for 20 percent of your home's energy costs. Propane water heaters are a money-saver over electric water heaters as they cost nearly 30 percent less to operate. A propane tankless water heater is 50 percent less to operate than an electric water heater. According to the United States Department of Energy, using a propane water heater as opposed to an electric water heater will save you around $174 a year.
Environmental friendliness. If you like the idea of reducing your carbon footprint and environmental impact, you should switch from an electric water heater to a propane water heater. A propane tankless water heater can reduce carbon emissions from your water heating by about 50 percent.
And, while propane water heaters may cost more up-front, you'll do better in the long run with not only more energy efficiency, but you'll have your water heater for longer. The average time you'll get from a conventional electric tank heater is about 12 to 14 years. With a propane tankless heater, you'll get 20 years or even longer!
Don't forget the propane!
You'll need propane for your new propane water heater. Advanced Propane is the propane delivery company so many folks in Eastern Tennessee and Southern Kentucky trust for safe and dependable propane delivery. We can also install an aboveground or underground propane tank for you to lease.
Enjoy the benefits of a propane water heater in your Tennessee or Kentucky home. Get in touch with Advanced Propane to find out about our great selection of propane water heaters. And don't forget to ask about the rebate Rinnai is offering!