Gas Log Sets: How Do They Look So Real?
A propane fireplace with gas logs can give you the ambiance of a wood burning fireplace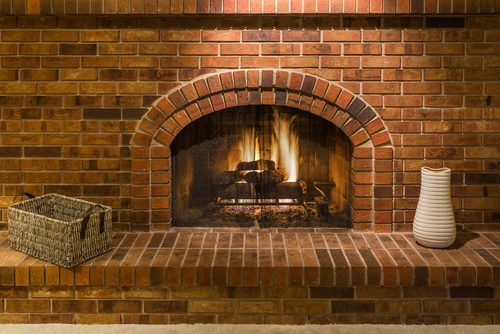 A propane fireplace does a lot for your Tennessee or Kentucky-area home.
You get all the coziness and warmth you want from a fireplace, without the hassle of chopping firewood, building a fire, and then cleaning up the ashes afterwards. The fire in a propane fireplace also burns cleaner, and is more environmentally friendly than a wood fire because of the lower emissions.
Whether you're using a freestanding propane fireplace, or a propane fireplace insert in an existing fireplace, you want the fire to look real so you have the look of a real wood fire. That's where gas logs come in!
Advanced Propane can help you with finding the right top quality gas logs for your propane fireplace that look real, and perform efficiently.
Propane fireplaces – What to look for:
Details matter. It's not enough to paint some cylinders brown or beige. When your propane fireplace is lit, you want it to look like real burning wood, with flicker and glow and fine details like scorch and charring marks.
It should be unique. There are so many different kinds of wood. Every kind of tree has a different kind of bark texture and wood grain. You may want your gas logs to look like white birch, or oak, or hickory. If you love the beach, some gas log sets are designed to look like driftwood. You may want to see more wood grain, more bark, or a distribution of both. Many top gas log sets are hand-painted so they are as realistic as possible. Some also come with sand and embers to mimic the look of a wood fire.
Material matters. Most gas logs are made with ceramic or refractory cement. While ceramic logs may change color, they are less likely to crack from the heat of a gas fire. Refractory cement will keep the wood look and color for longer, but is more likely to crack from the gas fire heat.
Flame counts. The flames of the fireplace should be flickering and yellow or orange instead of the blue that is associated with gas. Look for a burner design that will do that. Some have a dual pipe burner for fuller flames.
Ready to enhance your propane fireplace with top quality gas logs? The professionals at Advanced Propane can help you choose the right set, and get it installed before the colder season ahead. Get in touch with us today to get started!