How To Use Propane Heaters Safely And Keep Workers Warm
Advanced Propane has the propane and heating equipment your business needs!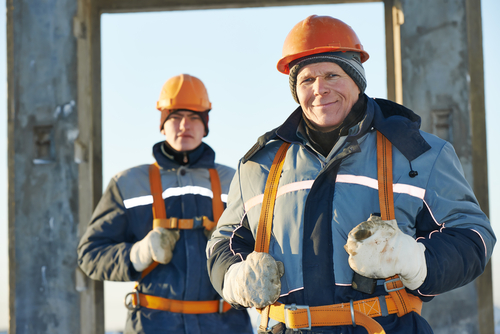 Winter weather is approaching here in Tennessee and Southern Kentucky. That means businesses that do work outdoors or in unheated spaces, like construction or renovation, need to plan how to manage heating those sites.
Cold weather can slow down some jobs, prevent some from being done, and compromise worker safety.
When temperatures fall and snow flies, propane is a critical part of keeping your projects going thanks to propane-powered temporary heating. In fact, temporary heaters that run on propane can provide your business with many benefits.
Temporary propane heater benefits
Keeping working conditions warm for your workers
Protecting exposed pipes from threats of freezing and/or bursting
Providing the warmth needed so paint can cure properly, and joint compound and spackle adhering to drywall
Helping in excavation and concrete work such as pouring and curing with propane ground thaw units
Advanced Propane can help you with all of this! Because we're a locally owned and operated company, we have extensive experience with businesses just like yours to ensure that you have the propane delivery and propane services you need so your projects can get done right.
Propane safety for job sites
Practicing propane safety when it comes to temporary heating equipment protects your employees as well as keep your company in compliance with OSHA regulations for temporary heating. We have some tips to help with that:
Choose the right size temporary heater for your space. Here's how you do it: Calculate the cubic feet of the space. Multiply that by two for a moderately insulated space and four for a barely insulated space. That sum will tell you how many BTU you need for heating the space.
Carefully read (and re-read!) the operating manual for your temporary heating equipment, and make sure everyone who will be working near it also reads it.
Make sure your temporary heater has an emergency safety shutoff valve.
Carefully inspect all temporary heaters and propane cylinders before using them.
Carbon monoxide is dangerous and possibly deadly for your workers. Make sure there is sufficient ventilation to prevent the buildup of carbon monoxide.
Keep a clear space around all of your propane temporary heaters. OSHA regulations require a minimum of 1 to 3 feet of clearance around heaters, depending on the type of heater.
Never put combustible materials near the heaters.
Set the heater on a level surface, but never on wood floors.
Contact Advanced Propane to learn about all we can do to fuel your business throughout the coldest winter months.