Advanced Propane offers dependable propane delivery for your home in Southern Kentucky or Middle Tennessee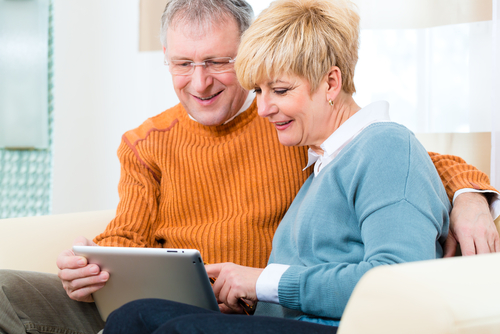 As January rolls on here in Tennessee, it's vital that you keep your home warm, safe and comfortable (even if Mother Nature has done a great job of that so far this winter!)
Relying on Advanced Propane for delivering propane to your home is a big part of that. And to make sure you keep that peace of mind that comes with knowing you'll get the propane you need when you need it, we've put together some helpful tips:
Sign up for Keep Full automatic delivery
When it's cold outside, who wants to have to go out in it to check the tank gauge levels on the propane tank? You can stay indoors with a cup of cocoa instead when you have Keep Full automatic propane delivery from Advanced Propane. We use a state-of-the-art computer system to track your propane usage as well as the weather, and use that information to make a propane delivery to your home before you ever run low.
Help ensure propane delivery
Should there be a snowstorm or ice storm in the future, you'll have some work to do clearing your driveway and walkways. While you're doing that, make sure that Advanced Propane's delivery drivers can safely get in your driveway and access your propane tank. If they can't, they may not be able to deliver your propane. Make sure your driveway has a wide enough clearance for the truck to come down it. Mark the location of your propane tank with a pole that has a bright-colored flag on it. Clear a path to the propane tank so the delivery driver can get to it.
Take extra care of your propane tank
Don't let snow and ice stay on your propane tank. They block sunlight from reaching the tank. If the propane inside gets cold enough, it can reduce the pressure inside the tank to the point where the operation of your propane equipment and appliances may be affected. Snow and ice can also damage fittings and joints, and cause the propane tank to shift on its base. Those can cause propane leaks. If there's a buildup of snow, leaking propane gas can be blocked from dissipating into the air. Use a broom to clear ice and snow on and around the tank. Plows and shovels can damage parts as well as the tank.
Play it safe
What do you do if you smell gas? LEAVE IMMEDIATELY. Put out cigarettes, candles or other sources of ignition on your way out, and don't use any electrical switches of phones. Once you know everyone is a safe distance away, call 911 and Advanced Propane.
Become an Advanced Propane customer and enjoy safe, reliable propane delivery all year 'round. Give us a call to find out how we can help, today!