Fuel Your Landscaping Business With Propane This Season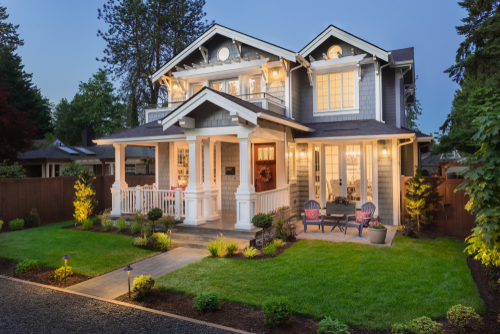 Reap The Benefits Of Clean, Green Propane!
With the coming of spring here in Tennessee and southern Kentucky, work for local landscaping businesses is picking up.
If you're looking for ways to grow your landscaping business in a competitive market, take a good look at propane for your landscaping equipment! By making the investment to replace or convert your gasoline-powered lawn maintenance equipment to propane, you'll gain an edge over your competitors in many ways.
Propane is versatile. It can run your commercial mowers, trimmers, trucks and other equipment and do it better than gasoline.
Here are more reasons to use propane for a landscaping business:
Propane is cost-effective. Typically, propane costs less per gallon than gasoline. Those savings are enhanced because propane is not taxed by the government.
Propane is better for your equipment. Because propane has a higher octane rating than gasoline and is so clean burning, your equipment will need less maintenance and fewer oil changes, giving it a longer shelf life. That means you'll get more from your investment in your equipment.
Propane is better for the environment. Propane emits up to 60 percent less carbon than other fuels and creates much fewer greenhouse gases. Also, propane does not harm the air, water, soil, plants or aquatic life in the rare event of a leak. You won't have to deal with the hassle and costs of clean-up like you would with a gasoline or diesel spill. And being so eco-friendly gives you an advantage with potential customers who care about the environment.
Propane reduces loss and theft. Because propane has a closed fuel system, it almost completely eliminates spills and fuel theft, protecting your bottom line.
Propane is all-American. More than 90 percent of the domestic propane supply is made right here in the United States. Using propane supports American jobs, local businesses, and our energy independence.
The propane experts at Advanced Propane are glad to work with you so your landscaping business can get the benefits that only propane provides. Contact us today to learn more!