Outdoor Appliances For The Summer Season
Propane makes for more summer fun!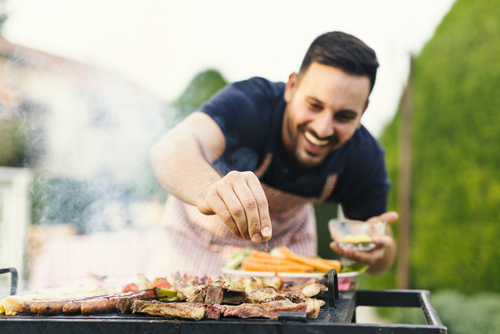 It's hard to believe that Memorial Day weekend is just a few short weeks away. With that also comes the unofficial start of summer, and the start of outdoor living!
While you know propane does a great job heating your home in the winter, you may not know about the great job it does making your back yard even better. And, considering the ongoing COVID-19 crisis, you'll want to be sure your home and outdoor space is as comfortable as can be with many summer camps and travel being postponed, too!
Take your cooking straight to the grill
So much of the quality time you have outdoors at your home starts with the BBQ grill. You use it for quick, easy weeknight dinners. You use it for big weekend cookouts like the kids' pool parties and family reunions.
During summers scorching weather, when you can't take the heat, get out of the kitchen and do your cooking on a propane grill. We sell top-quality propane grills from Broilmaster that will fit your style, and budget!
Let there be [outdoor] light
Before there was electric light, gas lighting was used. You can have that classic, warm glow in your backyard, as well as your front, with attractive propane-powered lights in styles to fit all types of homes, including yours.
Come on in, the water's fine!
Installing a pool or spa is a big investment. Propane helps you make the most of it! Propane pool and spa heaters keep your water at a comfortable temperature so you can start using your pool and spa earlier in the spring and later into the fall.
Gather together (with six feet of space, of course!)
When you have family and friends over, propane creates comfortable, cozy spots for gathering. Propane patio and deck heaters let you hang out in comfort after the sun goes down. You can relax over a glass of wine in front of a propane fireplace or a propane firepit, where the kids can make s'mores. Propane fireplaces, firepits, and patio and deck heaters let you enjoy being outdoors long into the evening hours.
Bugs, begone!
Yeah, being outside is great. You know what isn't great? Getting eaten alive by mosquitos. Propane offers a solution with propane-powered mosquito traps that lure mosquitos in and don't let them out. Some also work on biting flies.
Contact us to find out more about our propane appliances and reliable, safe propane delivery, today!