Propane: A Perfect Fuel For Builders
Versatile, clean, and green propane helps you build homes that sell!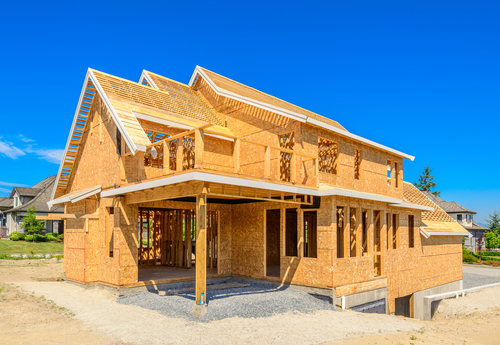 Homebuyers in 2020 know what they want. And it isn't just about the latest countertops or flooring they saw on "House Hunters."
Today's homebuyers are focused on what really matters in a home: quality, comfort, and energy efficiency. If you build homes that offer those three things, you can sell them fast and sell them for a great price.
Propane can do that, and Advanced Propane is here to help assist.
When you build homes that use propane for things like home heating, water heating, and cooking, you are adding features that buyers want and are willing to pay for.
The benefits of building with propane
Building with propane is also easy, thanks to the Propane Energy Pod! By merging five applications of propane into one integrated energy package for the whole house, you'll build more efficiently while offering homebuyers the features they want!
The five ways propane is used in the Propane Energy Pod are:
Space heating
Water heating
Cooking
Clothes drying
Fireplaces
These features add not only energy efficiency, but enhance the quality of life in a way buyers like. Thanks to all of those cooking and baking shows, gas ranges are increasingly popular. If the area where you're building isn't connected to a natural gas supply, you'll be in luck, as propane gives the gas your buyers want without that reliance on grids.
Of course, there are numerous other ways you can add propane to a home: Look outdoors at built-in propane grills, outdoor firepits, and pool and spa heaters for great upgrades. Indoor propane fireplaces give a cozy, warm glow without the work and smell of burning firewood – and Advanced Propane can help you install much of this equipment, too!
By building with propane, you're offering your potential buyers a way they can have all the comfort they want, with lower energy costs, thanks to propane's energy efficiency – all while being a far environmentally friendly fuel than other sources.
Be rewarded for building with propane
The Propane Construction Incentive Program, from the Propane Education and Research Council, offers incentives of up to $7,500 a year when you build homes with propane or propane appliances!
Contact us to find out more about how we can help alongside your next build. Locally owned and operated since 1992, Advanced Propane Inc. provides southern Kentucky and Middle Tennessee homes and businesses with all things propane!