Propane Vs. Electric Appliances: Which Is Better?
Efficient, clean-burning propane beats out the electric competition!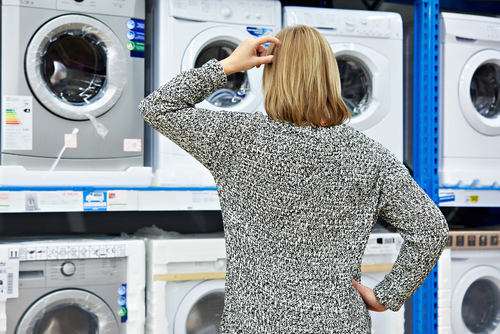 Whether you're building a new home, renovating your current one, or are looking for way to save energy, one thing you're considering is the energy source for appliances like heating, water heating, and cooking.
You may be surprised to know that when it comes to efficiency, propane leaves electricity in the dust.
Propane's efficiency is unbeatable
When you compare the cost of propane per gallon when using propane appliances, you'll discover that it easily beats the cost you will pay per kilowatt of electricity by source.
Here are some other facts that show propane's superiority:
According to the U.S. Department of Energy, you can save about $174 per year on average with a propane water heater compared with an electric model.
Propane furnaces last nearly 20 years on average, compared with 14 for electric furnaces. You get a better return on your investment as well as more even, comfortable heating!
Propane makes home life better
Not all things that make propane better are about numbers. They're about quality of life. When you cook with a propane range, cooktop, or oven, you get precise, on-a-dime temperature control that you'll never get with electricity. That makes cooking easier, and your results tastier!
A propane water heater gets your water hot faster than electric models. And with a propane tankless water heater, you can have all of the hot water you need on-demand!
Propane makes doing the laundry easier. That's because propane dryers not only get your laundry dry 25% faster than electric dryers, but they do it with less wear on the fabrics and fewer wrinkles.
A propane fireplace keeps your home warm and cozy with just the flip of a switch. No work or mess like a traditional wood fireplace.
Do you have an unheated space in your home you'd like to be able to use all year 'round, like a sunporch or shed? Propane space heaters let you do exactly that with ease.
Propane for the outdoors
Your back yard becomes your ultimate stay-cation destination when you add propane BBQ grills, firepits, fireplaces, patio and deck heaters, pool and spa heaters, insect traps, outdoor lighting, and more!
Want all of these benefits propane has to offer? Advanced Propane offers not only top-quality propane appliance installation and service, but also safe and dependable propane delivery and expert propane tank installation and leasing!
Contact us to find out more about our propane appliances, and how you can convert to propane for your residence, today.