5 Energy-Saving Tips For The Fall Season
Don't get hit with unnecessarily high energy bills when it starts to cool down!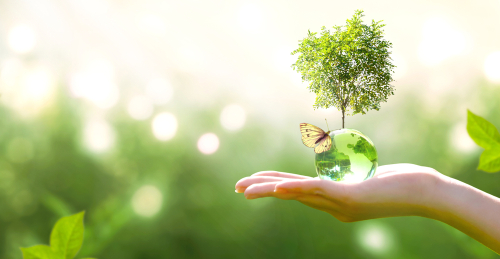 It's time to put summer to bed and get started on fall (which arrives this week, technically!) As we make that transition, putting away the shorts and swimsuits and getting out the sweaters and boots, we are also facing the prospect of higher energy costs because we'll be having to turn on the heat soon here in Tennessee and southern Kentucky.
There are things you can do to minimize any increase in your energy costs without having to give up any comfort:
Take care of your heating equipment
Regular maintenance helps your home heating system run at its best possible efficiency, which means heating your home can require the least amount of energy possible. A tune-up also lets your service technician spot and fix problems before they lead to any potential costly breakdowns.
Turn down the water heater
We get it. Hot showers are great as the weather gets colder. But if your water heater is set to the factory-set 140˚ Fahrenheit, it's too hot. First, it makes you use more energy. Second, that high a temperature presents a serious risk of scalding injuries, especially among babies, children, and the elderly. Setting your water heater thermostat to 120˚ can reduce both your energy costs and the risk of scalding. And the water will still be plenty hot, too.
Be smart with your programmable thermostat
Using a programmable thermostat is a great way to lower your home heating costs, if you know how to use it correctly. By programming your thermostat to lower temperatures while you're away from home or sleeping, you can save 10% on your heating costs! Here's what to do:
When you're at home and awake, set the thermostat for 68°.
Lower temperatures by 10° for the hours you're asleep or out of the house.
Use natural heating
You don't need solar panels on your roof to benefit from the sun's energy. By opening your curtains and blinds during the day, you'll let solar heating into your home that will keep it warm without having to turn on (or up) the heat. Don't forget to close the blinds and curtains at night to keep all that heat in your home. Another advantage of those open curtains and blinds: Lots of light can help perk up your mood – something that can definitely be an added benefit if you're still working from home.
Reduce heat loss
Drafts around windows or doors, or through walls and ceilings, can have the same affect of an open window when it comes to letting heat out of your home. That's heat you're paying good money for! But a weekend of work with caulking, weatherstripping, expanding foam, and other products to help seal up your home can get rid of those drafts and lower your heating costs by up to 20%! Look at last winter's heating bill. That is no small savings!
Do you like the idea of reliable propane deliveries to keep your home toasty warm throughout the winter? Become an Advanced Propane customer today. You'll get that… and a whole lot more!