Use Your Online Account to Make Life Easier This Season
It's fast, easy and convenient!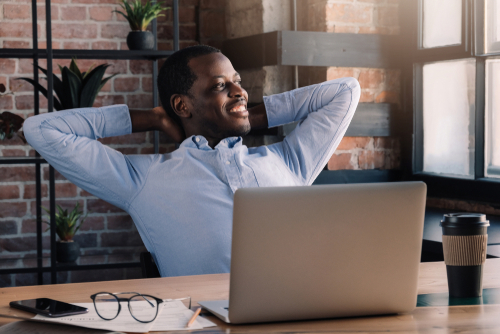 It's amazing how the internet has changed how we live our lives in so many ways, especially amongst all the craziness 2020 has brought us.
We can keep in touch with far-off family and friends more easily through Zoom. We can shop for things we'd never be able to find at a local store. Things we had to schedule during regular business hours can now be done 24/7, 365 days a year – and that holds true for your Advanced Propane online account. Access and manage your propane account any time with us!
Why have an Advanced Propane online account?
With an online account, you can access your Advanced Propane account on your schedule! You are no longer limited to only regular business hours when it comes to managing your account, payment methods, or access to statements. Need to know when your last propane delivery was, or want to review your propane usage? With a few clicks, you'll have the information you're looking for.
But that is only the beginning of the benefits of an online account with Advanced Propane.
Think about all of the mail that comes into your home: Bills, catalogs, cards, letters, sales flyers, magazines, solicitations from charities and politicians, and more!
By taking your Advanced Propane account online, your statement isn't going to get lost in that pile of mail on the entry or dining table. You'll also be reducing the paper clutter in your home!
Also, you'll always be able to find your statement because it is right there in your online account! Sign in and you can check your statement and pay your bill via credit card or bank account in just moments. You can feel safe paying your bill online because our payment systema are secure and protected.
Whether you are a Keep Filled automatic delivery customer or use Will-Call for your propane delivery, you can manage your Advanced Propane account online.
Another bonus: You can check your account anywhere you have access to the internet! So whether you're visiting family out of town or on a business trip, you'll be able to take care of your Advanced Propane account and stay on top of your monthly expenses.
Have questions about the Advanced Propane online account? Get in touch with us and we will be glad to answer any of those questions.
Create your Advanced Propane online account today to enjoy the ease and convenience!