Are You Staying in the Area This Winter?
Keep us informed of household changes—they can affect your fuel usage!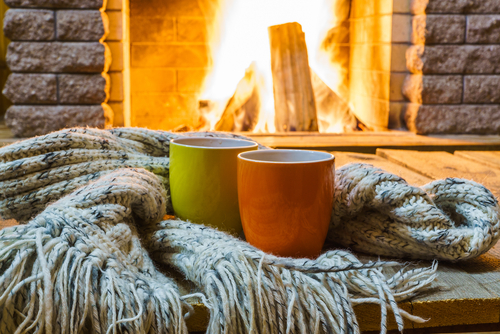 One thing that has been constant in 2020 is change.
A lot of things about the way we live our lives has changed. And those changes trickle down to households right here in Tennessee and northern Kentucky.
Young adults have had to move back home with their parents instead of building their planned future.
Some of us brought our elderly parents into our homes so we could safely care for them and they would not be isolated.
We are at home more, working remotely and/or homeschooling our children.
And some who often spend their winter elsewhere, like along the Gulf Coast, may have decided to stay home and stay safe this year.
How Household Changes Affect Propane Usage
All these kinds of changes in your household can have a big impact on your propane usage. And when you have Keep Filled automatic propane delivery with Advanced Propane, we need to know about those changes. Here's why.
With our Keep Full scheduling of your propane delivery, we base it not only on the current weather conditions and computer projections, but on your propane usage history.
If you're using more propane than years prior, we need to factor that into scheduling propane deliveries to your home. If we don't know about the changes in your propane usage, we may not schedule your delivery soon enough.
Just one of those changes in your household can make a big difference in your propane usage.
For example, if you normally live elsewhere in the winter, your propane usage now that you're staying home will dramatically increase.
If you used to work outside the home, you likely turned your thermostat down for during the day in winter. You also weren't home to use your hot water heated with your propane water heater, or your propane range.
But when you're working at home, you'll want the home warm instead of at its usual lower daytime temperature. You'll also be using your range and water heater more during the day. That means you will be using more propane.
If elderly parents or relatives move in, that will also cause an increase in your propane usage as older people prefer their spaces to be warmer than most of us do. And whether they or adult children move into your home, you'll be using more hot water for laundry and bathing, increasing propane usage for your water heater.
If you've added an addition onto your home, or re-finished a new area such as the basement, loft, or garage, you'll be heating a larger home footprint, meaning you may use fuel much faster than prior as well.
Contact us with any updates in your household that could impact your propane usage, so you stay warm and comfortable all winter long.
With offices in Lebanon, Cookeville, and Hartsville, Advanced Propane is ready to take care of your installation, service and repair needs – fast!