Owning A Propane Fireplace: 5 Benefits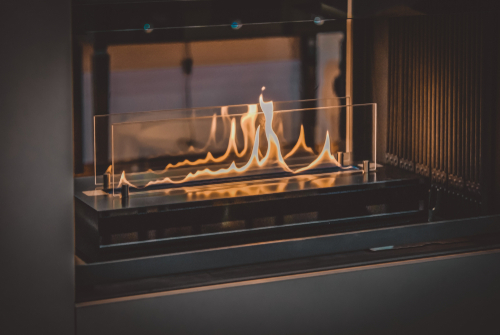 Save on our installation specials through November!
You may be feeling a nip in the air some mornings lately. And it's only going to get colder here in Tennessee and southern Kentucky.
On those chilly days, there's nothing like warming up by a cozy fire. But building a wood fire involves work and waiting, then a mess of ashes to clean up afterwards. And if you don't have a fireplace in your home, you may think there's no chance of having that without the huge, possibly five-figure, expense of adding a masonry fireplace to your home.
Fear not though—there's a way to get that warmth and comfort without the hassle or big bills. Install a new, attractive propane fireplace in your home with gas logs from Advanced Propane! Already have a propane fireplace? Our gas logs can add ambiance and style.
And if you do it now, you can save 15% on the gas logs! This offer is good through November 30, 2020.
Gas Fireplace Perks
Want more incentive? Here are five ways a propane fireplace is great for you and your home.
1. Ease
When you have a propane fireplace, there's no work! Simply flip a switch, or use a remote control, and you immediately have a roaring fire. And installation is easy, because you don't need to endure weeks of work and mess (and the thousands of dollars in costs) like you do with a masonry fireplace. Most propane fireplaces can be installed in a single day! And we're here to help with that, too.
2. Convenience
If you've had a long day, the last thing you want to do is wait for a wood fire to get going. You can have your fire whenever you want, as long as you want. And when you're done, just turn it off. No cleaning up ashes and soot afterwards.
3. Choices
You can choose between a variety of propane fireplace types. One is a propane fireplace insert, which is installed along with gas logs into an existing wood-burning fireplace. There are also freestanding propane fireplaces and stoves, which are installed on a blank wall and don't need an existing chimney.
4. Environmental friendliness
Burning wood produces about 28 pounds of smog-producing particulate emissions — that's the ash and soot — per million BTUs (MMBTUs) of heat output. Propane combustion produces less than 1% of that total amount! Clean, green, abundant energy!
5. Efficiency
Propane fireplaces convert most of the propane they burn to heat for your home. Wood-burning fireplaces send most of the heat they generate up the chimney. Propane fireplaces can produce up to six times the heat as electric fireplaces.
Our gas logs come in many styles and sizes, with a natural look to resemble a real wood-burning fire with the convenience of propane. Within the different styles, there are also a variety of control options available, from manual to electronic to thermostat, allowing you to operate your fireplace from the comfort of your favorite chair. Don't miss out! You can save up to 15% on select Real Fyre Gas Logs or Space Heaters! Contact us to get started on adding a propane fireplace to your home!