I Ran Out Of Propane! Do I Need An Inspection?
If You Have Keep Filled Automatic Delivery, You Can Leave All Worries Behind!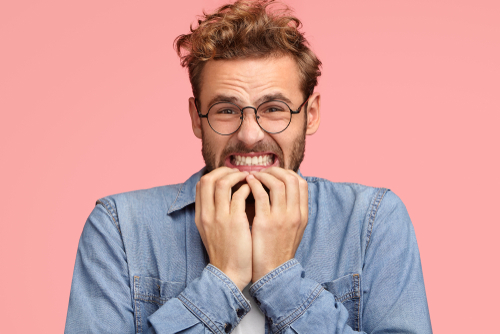 As an Advanced Propane customer, you know you can always rely on timely, professional propane delivery.
But if you choose Will-Call for your propane delivery, you share some of the responsibilities.
The first responsibility is to regularly check how much propane is in your tank. To do that, you need to go outside and physically read your propane tank gauge. The second responsibility is to contact us to request a propane delivery.
In saying that, we strongly urge our customers to not let their propane tank gauge levels fall below 30% before contacting us to request a propane delivery. With our large service area in Tennessee and southern Kentucky, it can be several days until our delivery trucks are in your neighborhood. Your propane tank being around the 30% mark helps ensure that we can get your order in the soonest scheduled delivery route near you, so you get the propane you need before you run low on, or worse, run out of propane.
But sometimes you forget to check. Or to request a delivery. Or both! When those happen, you are at serious risk of running out of propane.
What happens if I run out of propane?
The very first thing you do is call Advanced Propane to request an emergency propane delivery.
We provide 24/7 emergency delivery and will answer the phone any time you call. DO NOT email us or contact us through the website for emergency delivery. Call your nearest Advanced Propane office:
Lebanon: 615-379-7535
Cookeville: 931-398-1162
Hartsville: 615-671-4097
But an emergency propane delivery is not the end of what needs to be done when you run out of propane. You must have a complete safety inspection of your propane system performed by a professional service technician like the ones at Advanced Propane.
A safety inspection includes a leak test, a pressure test, an inspection of your propane tank and propane appliances, and a professional re-lighting of all the propane appliance pilots.
In addition to the hassle, a propane run-out is also an added expense. You are responsible for paying for the emergency propane delivery as well as the safety inspection.
Avoid Run-Outs Entirely With Keep Filled!
There are three reasons that most Advanced Propane customers have chosen Keep Filled automatic propane delivery: Ease, convenience, and peace of mind.
With Keep Filled, Advanced Propane will track your propane usage by factoring your prior usage levels alongside real-time weather conditions. That data is used by us to accurately predict when you will need more fuel. We then schedule a delivery to your home before your run low.
By enrolling, you leave all the work to us—You can take checking your propane tank gauge and scheduling a propane delivery right off of your to-do list.
Get in touch with us to enroll in our Keep Filled automatic propane delivery program—it's FREE for you and takes just 5 minutes to complete!