Heating System Carbon Monoxide Leaks
Prevention Is Critical To Protecting Yourself And Your Loved Ones!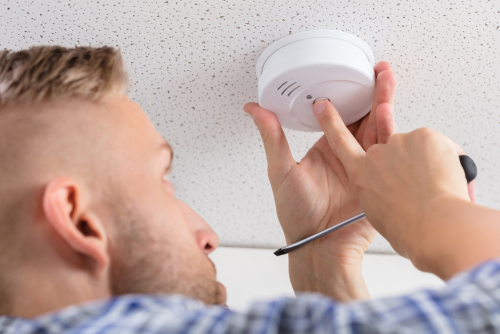 Carbon monoxide is a dangerous gas, no two ways about it. It is both odorless and colorless, which means when issues regarding it arise in our home, we'd certainly be at our most vulnerable when sleeping.
If you use a gas-fired heating system in your home, there's a risk of elevated carbon monoxide levels due to the possibility of leaks. We'll walk you through the information you need so you can prevent carbon monoxide buildup, and its potentially lethal effect:
The Dangers Of Carbon Monoxide
According to the Centers for Disease Control, about 430 people die from carbon monoxide (CO) poisoning, and about 50,000 end up in the emergency room each year.
While carbon monoxide poisoning deaths often make headlines, CO poisoning can also cause serious health problems, as vital organs like the heart, lungs, and brain are starved of oxygen by carbon monoxide.
Cognition may be impacted, and there could be long-term brain damage. Heart damage can lead to life-threatening cardiac conditions, according to the Mayo Clinic.
Pregnant women are not only more vulnerable to CO poisoning themselves, but there is also a risk of miscarriage, stillbirth, or other fetal injuries. That's because fetal blood cells take up carbon monoxide more readily than adult blood cells do.
The Symptoms Of CO poisoning, Often Described As "flu-like," Are:
headache
nausea
vomiting
chest pain
dizziness
weakness
confusion
Install Carbon Monoxide Detectors
CO detectors are an absolute essential for any home. They must be installed on every level of your home, including the basement, and outside all sleeping areas. A detector also needs to be installed near or above an attached garage.
Change the CO detector batteries at least once a year and test them when you change your clocks. A CO detector must be replaced entirely once it reaches five years old.
If you use propane in your home, we strongly recommend that install propane leak detectors as a backup in case something like rust inside your propane tank inhibits the rotten-egg smell of propane. Propane leak detectors are inexpensive and can be bought at hardware and home improvement store, or online through outlets such as Amazon. Make sure you install them according to the manufacturer's instructions.
Sources Of CO Leaks In Your Heating System
Carbon monoxide is a normal part of the combustion process inside your heating system. In a properly functioning heating system, that CO is contained within the heat exchanger, then sent through the flue exhaust vent which vents it safely out of your home.
The most common cause of heating system-related carbon monoxide leaks are cracks in the heat exchanger or flue exhaust vent. Another cause may be dirty components of the heating system, like a filter.
The best way to prevent carbon monoxide leaks from your heating system is with an annual maintenance tune-up by a trained, professional service technician, like the ones here at Advanced Propane. They will not only carefully tune-up your heating system, they also thoroughly inspect it for problems just like these.
Have questions about propane safety? Contact us. Advanced Propane puts safety at the forefront of our business 24/7/365. We're always happy to help!