Propane Generators: When Do They Kick On?
Get Peace Of Mind With A Generac Propane Whole-House Backup Generator!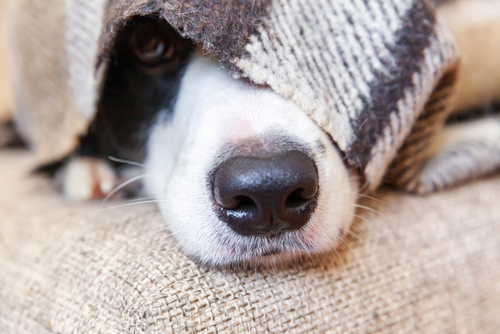 Heavy winds, winter storms, and car accidents are just some of the reasons you could end up losing power at your home this winter.
And if there is a widespread power outage, it could take days if not a week (or more!) for the electric utility to restore power to your area. That's days in the dark, uncomfortable, with phone batteries drained and food in the fridge and freezer spoiling.
You can avoid all that and more with a Generac propane whole-house backup generator installed by Advanced Propane! We'll do a deep dive into what you need in terms of power in your home, finding out everything from your home's size to what kind of appliances and equipment you need powered. With that information, we'll help you choose the generator that best fits your needs.
We can also install your new generator's propane tank, and provide reliable propane delivery so you know your generator will have the power it needs.
You Get Power Almost Instantly
Propane whole-house backup generators work automatically. When the power goes out, the generator waits for several seconds for power to return. If it does not come back within 10 seconds of your home losing electricity, your generator kicks on and immediately begins to provide your home with power.
Generators Are For More Than Your Lights
Look around your home. A lot of the things that make your life not only comfortable, but safe, depend on electricity. If the power goes out, you can feel secure with a propane whole-house backup generator. Here are some of the ways a propane whole-house backup generator can work in your home.
Sump pump. If the power goes out, your sump pump won't work, which could result in a flooded basement, thousands of dollars in damage, and cherished items stored down there destroyed.
Health issues. If someone in your home relies on medical equipment such as an electric wheelchair, oxygen, or home dialysis, a power outage can become dangerous. Protect them no matter the weather or circumstances with a propane whole-house backup generator.
Food. According to the United States Department of Health and Human Services, it can take only four hours after the power goes out for the food in your refrigerator or freezer to start spoiling. If the power outage lasts more than a day or two, you could end up throwing hundreds of dollars' worth of food in the garbage.
Comfort. Losing power in the winter means your heating system may go out as well. But with a propane whole-house generator, your home will stay at a safe, warm temperature so you don't have to worry about frozen pipes. You'll also be assured of hot water.
Electronics. With a propane whole-house backup generator, your computer, laptop, TV, and gaming systems will have power. You'll also be able to charge your phones and tablets. You can work safely from home, the kids will be entertained, and you'll stay connected with loved ones, local authorities, and any services you may need.
Contact us today for a FREE ESTIMATE for a Generac whole-house backup generate at your home. And if you'd like to add even more propane appliances to your home or business, we can help you with gas logs, space heaters, water heaters—and so much more!