Does My Propane Water Heater Need Regular Maintenance?
Enjoy Endless Hot Water With A Propane Tankless Water Heater!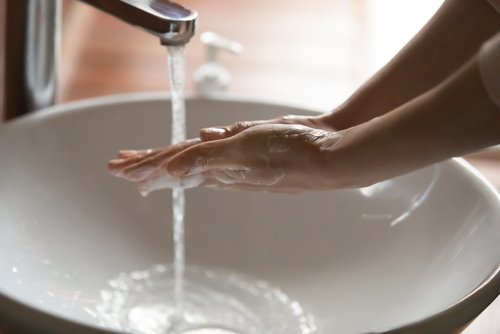 As winter continues here in Tennessee and southern Kentucky, we know that hot shower on a cold morning, or a hot bath after a long day, can feel really, really good. But at this time of year, it should be noted that your propane water heater is working harder than ever.
3 Ways Winter Is Hard On Your Water Heater
Standing Heat Loss: If you're like most other homeowners, you likely own a conventional water heater with a storage tank. And it may be down in the basement, where it gets pretty cold this time of year. As the heated water in your water heater tank sits there waiting to be used, it loses heat. That's defined as standing heat loss. The more standing heat loss there is, the harder your water heater will have to work to make sure your water is kept hot for whenever you decide to use it.
The Water is Colder: In winter, the fresh water coming into your home has a lower inlet temperature. In plain English, that means the water is inherently colder. Your water heater will have to work harder to get that colder water up to your desired temperature.
You're Using More Hot Water: Remember those hot showers? You're probably taking longer and hotter ones this time of year. You may also be using appliances that use hot water more often, like running more dishwasher loads when you have company over the holidays, or doing more laundry over Winter Break. All that use means more hard work for your water heater.
Taking care of your propane water heater can help it run at peak efficiency, prevent breakdowns, and extend its life expectancy. All of those in turn help save you money!
We recommend an annual maintenance tune-up by a professional, who has the skills, experience, and tools to do the job right. But there are things you can do during the year to help your water heater run as it should.
Water Heater Maintenance Tips
Shut Off the Propane Supply:
Before doing any maintenance, turn the pilot knob (located on the water heater's gas valve/thermostat) to the OFF position.
Flush the Tank:
Turn off the cold-water supply. Connect a garden hose to the drain valve and put the other end outside your home. Drain about a quarter of the tank, then drain some water into a bucket. If the water is clear, you're done. If not, drain until the water coming out is clear.
Be VERY CAREFUL when flushing your tank, as the water coming out is very hot and there is a scalding risk. If you feel uncomfortable doing this, call in a professional.
Check the Anode Rod:
This is also called the sacrificial rod, as it draws corrosive minerals to itself instead of those minerals weakening your water tank. Replace the rod if more than six inches of the core steel wire is exposed, the rod is less than ½ inch thick, or if the rod is coated with calcium. Again, if you don't feel comfortable tackling this job, contact your service technician.
Upgrade To Tankless!
If your water heater is around 10 years old, it's time to start planning to replace it. Advanced Propane installs top quality water heaters from Rheem, American, AO Smith, and Lochinvar. We can also help you upgrade to a tankless water heater. You don't have to worry about tank maintenance, and you get endless hot water, on-demand!
Advanced Propane has grown to become one of the largest family-owned propane businesses in the region since our founding in 1992—providing our customers with the most courteous, professional service that you would expect from a family-owned and family-operated business. If you're ready to upgrade to a new water heater, contact us today and we'll help you get started.