Propane Heating Costs For 2,000 Sq. Ft. Home
We'll Help You Do Some Calculations!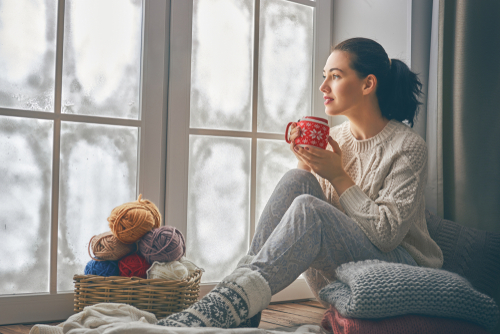 Many of the homes in the Advanced Propane service area here in Tennessee and southern Kentucky are not served by a natural gas utility.
In light of that, many residents get the convenience, efficiency, and versatility that comes with gas heating and appliances by using clean burning, cost-efficient propane gas. In fact, more than 14 million homes in the United States use propane for everything from home heating to cooking to whole-house generators and more!
Propane offers security as well. Your fuel supply is right there at your home, safely held in your propane tank. You are not dependent on a utility for home heating and other appliances to be in working order. Comparatively, if you have electric heating and the power goes out, your house will be cold until the power comes back on. No one wants to deal with that hassle, right?
There are also economic benefits to using propane in your home too, thanks to its affordability and efficiency. Heating with propane is much more cost-effective than heating with electricity, as electric heat pumps struggle to keep your home warm the lower the temperature goes.
Propane furnaces, on the other hand, can quickly heat air to between 130˚ and 140˚ Fahrenheit, so they only need to operate in quick intervals. Propane water heaters operate about 30% more efficiently than comparable electric models, and that goes up to 50% with a propane tankless water heater. This improved efficiency can lead to big savings, as water heating makes up on average 20% of a home's energy costs while heating makes up close to 50%.
Propane And Climate Zones
Wherever you live in the U.S., propane is a great investment in your home and your family's comfort. But there is a major factor that further determine propane heating costs—that is your climate zone. Heating estimates are based on three climate categories: mild, moderate and severe. The lowest average temperature in mild climate zones is 30 degrees Fahrenheit. States in moderate climate zones range from a low of 30 degrees F to 10 degrees and states in severe climate zones have average low temperatures that range from 10 degrees F to anywhere as low as -50 degrees!
Using these factors, let's compare some different circumstances:
A 2,000 square foot home in a "mild" climate—think of the deeper southeast or southwest United States—would require approximately 2 million BTUs of propane and cost about $76 on average per month to heat.
A home in a "moderate" climate—somewhere such as North Carolina, Tennessee or Kentucky would require 4.0 million BTUs, and cost about $152 per month on average.
A home in a severe climate—Maine, Vermont, New Hampshire, the Upper Midwest, or Rocky Mountain states would need around 6.5 million BTUs and cost around $248 per month on average to heat.
Between efficient heating, versatility, and dependability, you simply can't beat propane as THE choice for home heating fuel!
For reliable propane delivery at a great price, become an Advanced Propane customer today! We're locally-owned and operated since 1992—providing southern Kentucky and Middle Tennessee homes and businesses with all things propane.