Investing In Propane Appliances In Your Home
Benefit From Efficiency And Comfort For Years To Come!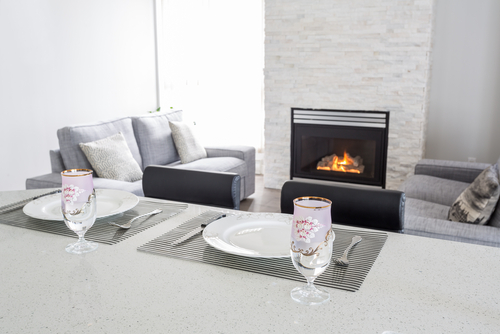 If you use propane for home heating, you know what a great job it does at that, especially when compared with electricity. However, that is only the beginning of what propane can do for your home! Propane appliances provide energy efficient comfort both indoors and outside.
And guess what—Advanced Propane has a large selection of top-quality propane appliances from the leading manufacturers! We're confident we can help you find the right propane appliances for your home.
Using Propane To Improve Home Efficiency
Here are just some of the propane appliances that can enhance the quality of life in your home with energy efficiency that can help you save money along the way:
Space Heaters
Do you have a room in your house that your home's heating system doesn't reach? Perhaps it's a finished sun porch, or a recent home addition. Maybe you have a workshop shed you want to use year-round.
Propane space heaters provide efficient supplemental heating that lets you enjoy every space in your home.
Whole-house Generators
A propane whole-house back generator can not only keep the lights on and the refrigerator running when the power goes out, but it can also provide power to other appliances, keep electronics charged so you can stay connected with family and friends, and give you safety and security with a working sump pump and home security system.
Water Heaters
When it comes to water heating, propane leaves electricity in the dust. Not only does it do a better job of getting water hot faster, but it is also much more energy-efficient to operate. A propane tankless water heater provides you with endless hot water, on-demand. Go ahead and shower while the dishwasher is running—you won't experience even a slight disruption!
Gas Logs
If you love the cozy warmth of a fire in the fireplace but don't want the work and mess of a wood fire, a propane fireplace or insert with gas logs gives you that cozy comfort—all with the push of a single button.
Grills
Whether it's a quick weeknight dinner or a big family cookout on the weekend, you can't beat a propane grill.
Once you turn it on, it's ready in minutes, much faster than charcoal. It gives you precise and instant temperature control a charcoal grill can't. And you don't have to deal with messy ashes when you're done.
Make a great investment in your home and your family's comfort. Contact us to get started on adding propane appliances to your home