Should I Upgrade My Propane Grill?
Advanced Propane Has Broilmaster Grills For The Summer Months Ahead!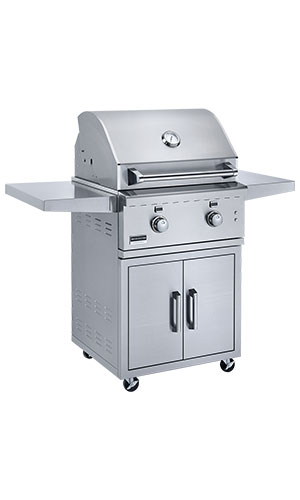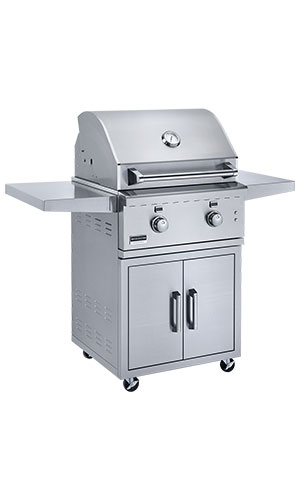 Did you know May is National Barbecue Month? It's true! And many of us here in Tennessee and Southern Kentucky will likely be celebrating it with increased frequency on our propane grills! That is especially true when it comes to Memorial Day weekend, the unofficial start of summer!
If your propane grill isn't doing as great a job as it used to or is showing some clear signs of wear and tear, it may be time to upgrade.
Advanced Propane has a great selection of Broilmaster propane grills. Broilmaster grills are built to last and come in a wide range of sizes and styles. You can add features such as side burners, multiple grilling levels, smoker boxes, and even rotisseries.
Taking Care Of Your Grill
Whether your grill is new or older, you need to take care of it to keep it in best possible shape. Don't fire up your propane grill without giving it a good spring cleaning so it is clean, safe, and ready to use. Here's exactly what to do:
Pre-heat the grill for 15 minutes on high heat then turn off the grill. 
Turn the gas off – either on the propane tank or the gas line.  
Clean the grill using a grill-cleaning brush dipped in water or another grill-cleaning tool. Don't lean over the grill while cleaning, as this should create plenty of steam.  
For tough grease spots, add dish soap to the water or a grill cleaner.  
Once the surface has cooled, wipe the grate with a damp cloth to remove residue or brush bristles.
Remove burners from the gas supply line and remove blockages to the burner's gas ports using a dry wire brush.
Clean the burner valve with soapy water and run water through the inside of the valve.  
Clean the inside of the grill using a wire brush and warm soapy water and rinse with water. Towel-dry the burners and reinstall.
When washing the outside of a stainless-steel grill, use a specially formulated stainless steel grill cleaner and microfiber cloth. Ceramic, porcelain, and painted steel surfaces can be cleaned using soap and water.  
Always store your propane grill and propane tanks outside. Never operate a propane grill indoors.
Keep the grill protected with a grill cover.
You also need to maintain it through grilling season. Here's what to do after you've finished grilling your latest meal.
Turn off the grill, making sure all the knobs are in the off position and that the propane cylinder is turned off as well.
While the grill is still warm, thoroughly brush the grates with a wire brush to get the remains of your food off them.
Wipe the grates with a damp sponge or rag to remove any stubborn burned-on bits.
If you have cast-iron grates, wipe them with vegetable oil using a paper towel.
Let the grill cool completely before putting the cover on.
Make your cookouts something to look forward to this year—and well beyond! Get a great new Broilmaster grill from Advanced Propane!