Summer Season Propane Safety Tips
Know Exactly What To Do If You Smell Gas!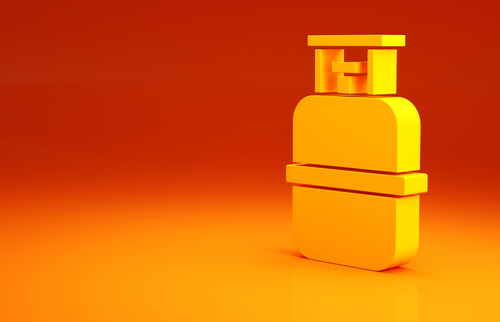 Propane does a lot in your home, and it does a lot outside as well!
Not only can it be used in your BBQ grill, but it can also run firepits, outdoor fireplaces, pool and spa heaters, deck, and patio heaters, and insect traps.
Propane has an outstanding safety record, thanks to high industry standards and strong regulations. But you still need to know what to do if you smell that distinctive rotten-egg smell of propane.
Outdoor Propane Safety
These tips apply outdoors as well as inside:
Put out potential sources of ignition such as grills, candles, cigarettes, tiki torches, and sparklers
Get everyone away from the area where you smell propane immediately
If you can safely get to it, turn off the supply valve to your propane cylinder or tank
Call 911 and Advanced Propane once you are safely away from where you smelled gas
Stay away and let the first responders and propane service technicians do their job
Wait for permission before returning
Propane Cylinder Safety Is Important, Too!
NEVER store propane cylinders indoors or in a garage, shed, carport, sunporch, or any enclosed area.
Keep your propane cylinders outdoors, out of direct sunlight, upright, and on a dry surface. Wet ground can cause the cylinder to rust.
Store propane tanks—when not in use—away from flames and spark-producing tools, including your grill.
When bringing your propane cylinders for exchange, keep them upright. Even a cylinder you think is empty can have enough propane to link if it's on its side.
Don't leave a cylinder in your car for a long period of time, especially in warm weather. It's best to go straight to your cylinder exchange or refill site and go straight home. If you can't, make the cylinder exchange or refill the last stop before heading home.
Propane Grill Safety Tips
Don't ruin your cookout with a trip to the emergency room. Follow these grilling safety best practices:
Clean your propane grill, not just the grates, regularly. One in five grill fires is caused by leftover grease.
Keep the grill lid open until you are sure the grill is fully lit.
If you have a spare propane cylinder, do not store it indoors, or under or near the grill.
NEVER use your propane BBQ grill indoors or in an enclosed or covered area like a garage or carport. Dangerous levels of carbon monoxide, a potentially lethal odorless and colorless gas, can build up.
The grill needs to be on a flat, level surface to reduce the chance of it tipping.
The grill must have at least five feet clearance from the house, outdoor furniture, trees, bushes, and anything else.
Keep children and pets away from the grill at all time when in use.
NEVER leave a lit grill unattended. Make sure you have everything you need on hand like tongs, mitts, brushes, sauces, food, and platters before you start the grill
Don't use your grill if the igniter is broken. Look into buying a grill with an automatic igniter! In fact, Advanced Propane has a great selection of Broilmaster grills for you to choose from—just give us a can to hear more about our current offers!
Do you have questions about propane safety? Get in touch with us and we'll be happy to help!