Propane Utilization for Local Farms & Agriculture
Advanced Propane Can Help Your Business's Bottom Line!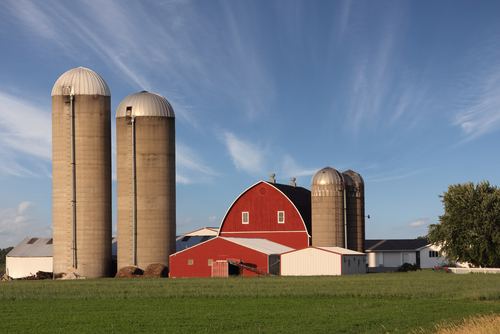 As a local farmer, you will be doing many different types of work throughout your long day. One of the hardest is trying to maximize income while ensuring costs are kept low.
You might not think of it at first, but your fuel and energy costs are—in fact—a major part of your farm's expenses. In fact, this is one of the key reasons over 750,000 farms across America regularly use propane in their day-to-day agriculture operations! Clean, reliable, and efficient American propane provides the power to plant, water, harvest, dry, store, and transport our national food supply to and from locations. Advanced Propane can help you take control of these costs with our agricultural propane services!
As a family-owned, local company, Advanced Propane many years of experience working with farms and agricultural businesses right here in Southern Kentucky and across Tennessee. We understand your needs and concerns in ways large, national propane companies just can't. You'll get reliable, responsive service from us!
Propane Helps Farms Run Far More Efficiently
Propane's clean burning and energy efficiency allow propane to be your farm's most cost-effective choice for energy. Check out the possible ways that this can help you prosper:
You keep more of your yield when using propane crop drying as opposed to crop dryers that use other fuels. A propane crop dryer is also up to 50% more efficient than those powered by alternative sources.
Using propane for heating barns, greenhouses, and other buildings, as well as for water heating, is not only cost-effective, it also is more reliable than electricity as your energy is right there in your propane tanks.
Speaking of electricity, propane generators can keep your buildings, as well as your home, safe, powered and connected during power outages.
Propane-powered forklifts are more powerful than electric forklifts and can run in wet conditions, something electric forklifts cannot do. Propane is clean burning and so it's a popular choice for indoor as well as outdoor use. Gasoline and diesel forklifts cannot be used indoors because of their emissions.
Propane can be safely used to power irrigation equipment so that crops remain watered properly.
Weeds can be a threat to your crops, but using herbicides is harmful to the health of you and your workers as well as the surrounding environment. In addition, you lose out on time before being able to go back to work. But with propane flame weed control, you get safe, fast, efficient weed control that lets you get back to work right away, saving you time and money.
What's even better? Nearly 90% all propane used in America is produced right here domestically. When you use propane on your farm, you are supporting American products, American businesses, and American industry—and contributing to our national energy independence, too!
Get in touch with us so we can help you use efficient, versatile propane on your farm! With offices in Lebanon, Cookeville, and Hartsville, Advanced Propane is ready to take care of your installation, service, and repair needs—fast!