Propane Applications for Local Tennessee Businesses
Advanced Propane can help boost your small business's bottom line!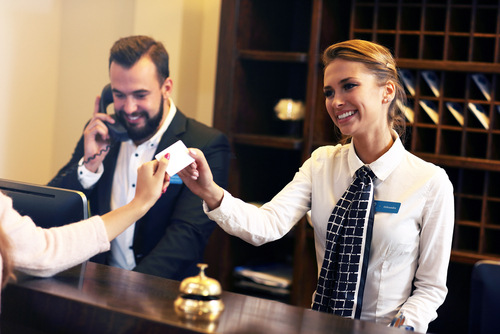 Small businesses are the backbone of the economy here in Tennessee and southern Kentucky. And for many of them, this past year and a half has been quite challenging.
They have had to adapt to changing needs of their customers and circumstances beyond their control, using their intelligence and creativity to innovate new ways to get the job done.
Alongside this, small business owners are constantly looking for a way to minimize cost and maximize productivity and profits. Advanced Propane can surely help with both thanks to our portfolio of commercial propane services!
What Businesses Benefit From Propane?
You'd be surprised at the wide and diverse range of businesses that use propane. It is a clean-burning, efficient energy source that can not only lower energy costs but help tasks be performed more safely, effectively, and efficiently.
Restaurants, caterers, resorts, and commercial kitchens use propane in a variety of ways, powering appliances such as cooktops, ovens, commercial broilers, water heaters, grills, warming stations, outdoor deck, and patio heaters, fire pits, and more! With propane, they can create large volumes of top-quality food with the precise and instant temperature control propane provides when cooking.
Construction companies are building more homes with propane appliances because customers want the amenities that propane provides, such as gas cooking and efficient home and water heating. Builders also use propane on job sites for generators and temporary heating.
Hotels, laundromats, dry cleaners, and commercial laundries use propane commercial dryers. They get laundry dryer 25% faster than comparable electric dryers, which increases productivity while decreasing energy costs. The laundry also has less wear and fewer wrinkles.
Landscapers are discovering that propane commercial mowers are more cost-effective as changing cylinders takes much less time than refueling with gasoline. And because propane is clean-burning, there is less wear on engine parts, helping reduce maintenance and repair costs while extending the mowers' life expectancy. Another benefit of propane's clean-burning is that workers aren't breathing in exhaust fumes as they do with gasoline.
Propane helps farmers with efficient crop drying, heating for barns and greenhouses, water heating, and safe, environmentally friendly, herbicide-free flame weed control, and more.
If your small business is looking for increased efficiency and productivity and reduced energy costs, contact Advanced Propane today to learn more about our commercial propane services such as cylinder exchanges, fleet fueling, and more!