What Does the Future of Propane Gas Look Like?
There Continues To Be Great Innovations for a Greener, Propane-Powered Future!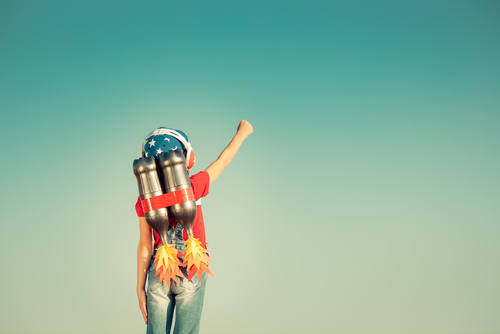 Between major failures in the Texas electrical grid, hackers executing a ransomware attack on a major pipeline, and the concerning news about climate change, the future of energy here in the United States is something to think about with added emphasis.
In line with that, propane has shown that it is an outstanding alternative energy source for Americans now—and into the future. The propane industry is well-prepared—and continues to further prepare—to meet the challenges of today and continue to innovate so we can meet tomorrow's potential, looming challenges.
Securing Our Energy Future
Usage of propane in the residential sector has been growing at a rapid pace. Current real estate booms and home construction trends will likely lead to more homes with propane appliances such as heating systems, ranges, water heaters, and clothes dryers throughout the better part of the United States. New homebuyers continue choosing the efficiency and amenities that propane gas provides versus alternative energy sources. Additionally, many are choosing to convert their existing home heating systems from electric to propane altogether. It really comes with little surprise given that homes utilizing propane instead of electricity can reduce their greenhouse gas emissions by nearly 50%.
Looking at these trends, it's expected that by 2025, U.S. demand for propane will reach more than 10 billion gallons a year.
The propane industry could meet our country's energy needs while also providing domestic energy supply, which is not dependent on imports or utilities' aging and failing infrastructure.
Propane: A Cleaner and Greener Energy Source
The propane industry is tackling two major challenges, head-on, all at one time: Meeting growing demand for cleaner fuel and combating climate change.
One crucial way that propane can help reduce the country's greenhouse emissions is through its use as a transportation fuel.
Demand for propane autogas is expected to grow by a dramatic amount over the next five years. The introduction of autogas to school buses has led to a 960% increase in the number of school buses using this fuel, and the demand for autogas is expected to continue and expand into other sectors as well.
One sector primed for growth is in the package and parcel delivery services, as demand for home delivery exploded during the COVID-19 pandemic. Now that the restrictions have eased, many people are continuing to use delivery services for everything from takeout to household supplies because of the ease and convenience. The more of these fleets begin to covert to autogas power, the more greenhouse gas emissions can be eliminated alongside it.
Renewable energy also has a significant impact on the planet by reducing our dependency on fossil fuels. For example, drilling for oil or fracking for natural gas release extremely dangerous and harmful emissions, which may subsequently damage nature's ecosystems, soil sources or water quality.
Renewable propane is a byproduct of the renewable diesel process and has been under development in Europe and America in recent years. Renewable propane can be made from many sources like biomass, animal fats, vegetable oils, or triglycerides. Renewable propane aids in satisfying the increased demand while reducing its environmental impact even further.
Get the security, comfort, and convenience that propane offers now—and for years to come. Become an Advanced Propane customer and let us show you how we can benefit your Tennessee or Southern Kentucky home or business today!