Propane Whole-House Backup vs. Portable Generators
Which is the right choice for my home?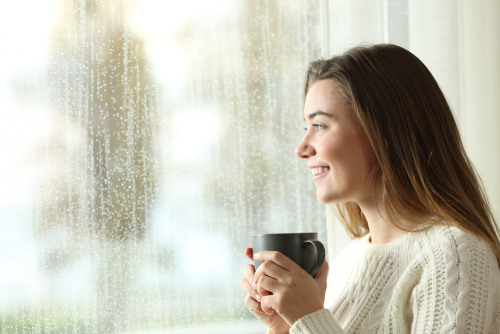 This has been a rough summer when it comes to the weather here in Tennessee and Southern Kentucky. The devastating floods we had are contributing to what could be a record year for rainfall.
Heavy rains, thunderstorms, and other bad weather increase the risk of power outages. Those outages can last for days or a week or longer, depending on whereabouts you live.
This makes right now the perfect time to upgrade to a propane whole-house backup generator. The experts at Advanced Propane, sell, install, and service top-quality generators from Generac, the nation's leader when it comes to generators. We also provide propane tank installation and reliable propane delivery, so your generator always has the fuel it needs to keep your home safe and comfortable.
Advantages of Propane Whole-House Backup Generators
Our Generac whole-house generators are also known as "standby generators." That's because it is standing by—ready to go whenever you need it! As soon as the power goes out, the generator waits about 10 seconds to see if it's just a flicker, then kicks on. You don't have to do a thing!
With your generator having its own dedicated propane tank, a full tank can keep your home in power for at least a week. And when we say power, we mean for all your home's needs. You can have lights, a running refrigerator and other kitchen appliances, operating medical equipment like electric wheelchairs, a functioning sump pump, an operable home security system, the comfort of home heating and cooling, and the ability to use and charge electronics like computers, laptops, TVs, and phones.
Disadvantages of Portable Generators
Yes, portable generators don't cost very much. But you get what you pay for here.
Most portable generators are powered by propane or gasoline. Unless you have multiple propane cylinders or several gallons of gasoline on hand at your home, portable generators will not have the fuel needed for outages of more than a couple of days.
If you lose your power at night, or during bad weather, you must go outside, fuel your portable generator then connect it with your home. That can be both difficult and dangerous.
Speaking of safety, portable generators carry a risk of carbon monoxide poisoning. NEVER use them indoors, or in an enclosed or covered area like a garage, carport, or sunporch.
Finally, portable generators are very limited in terms of power. You may be able to keep the lights and fridge on, but running the sump pump, charging electronics and other uses are likely off the table.
Get the comfort, security, and peace of mind that come with a propane whole-house backup generator. Contact the pros at Advanced Propane to get started!