What is Renewable Propane?
Learn About the Biggest Strides in the Propane Industry Today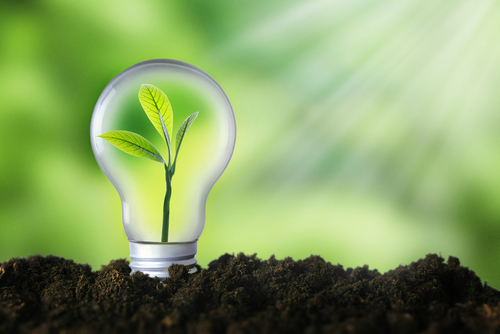 The environmental and social impact of energy usage has been in the news a lot recently, especially with the UN Climate Conference in Scotland in early November 2021. That aside, we have had more than a few examples right here at home—including an oil spill off California's coast that caused significant environmental damage, as well as the fact many Texans are facing the dangers of another winter with the state's fragile electrical grid.
Energy security and energy's environmental impact are major concerns here in the United States—and around the globe.
The propane sector is at the forefront of the worldwide quest for energy sources with a lower environmental impact and a smaller carbon footprint.
Propane's Growing Popularity
Propane usage in residential applications is on the rise. This pattern will continue as the present real estate and construction booms go on. When it comes to home building, including propane appliances in residential homes has become more and more commonplace, as propane gas is gaining favor among homebuyers for its energy efficiency and sought-after features that coincide, such as gas cooking ranges and fireplaces. Propane is now being utilized in lieu of electricity to heat homes.
That growth has forecasted a demand for propane in the United States that is anticipated to reach over 10 billion gallons a year by 2025.
What's great is that today's propane production levels can fulfill that need—while also providing a consistent domestic energy supply that is not reliant on international imports or crumbling, under-maintained utility infrastructure.
Propane is already environmentally beneficial, being produced in the United States and burning cleanly with little to no greenhouse gas emissions. Renewable propane, on the other hand, takes our mission one step further.
How is Renewable Propane Created?
Renewable propane is a by-product of the renewable diesel process. Propane has been generated from renewable resources such as biomass, animal fat, vegetable oil, and other triglycerides in development projects in both the United States and Europe.
The method for creating propane is the same as that used to create propane with natural gas. It's secure, low-cost, and dependable. When compared to electrical power, it has a significantly smaller carbon footprint, too.
Discover Everything Renewable Propane Can Do!
Homes and businesses all over Middle Tennessee and Southern Kentucky can easily use renewable propane as its production and popularity increase. This higher usage of renewable propane will help us reduce greenhouse gas emissions and protect the environment we cherish.
In addition to these benefits, renewable propane has several other advantages for local area businesses. Ultra-low-nitrogen-oxide engines now have more sophisticated technology. These and other improvements will result in significant environmental and public health benefits, especially in the areas of agriculture and mining.
Renewable propane can also be mixed with normal propane and used in existing propane-powered machines and vehicles, as well as cars driven on propane autogas. Businesses report significant drops in air pollutants and diesel particulate matter. These decreased particles may also help improve the lifespan of engines and equipment—by, on average, requiring less maintenance and upkeep. These features make autogas very popular with not only businesses, but municipalities and school districts that utilize large fleets for their day-to-day operations. Your business may even qualify for federal and state tax incentives by utilizing autogas!
Propane is the clean-burning, environmentally friendly choice for your home or business, and Advanced Propane is the area's leader for reliable propane delivery and service. Become a customer today and experience the Advanced difference!