Why Are Propane Prices Higher This Season?
Factors That Affect The Price of Propane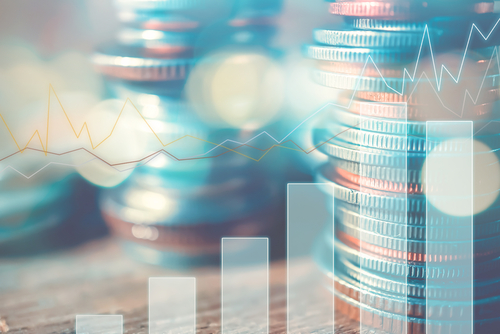 It's been a rough year on our wallets, and fuel prices unfortunately have not helped much.
Gasoline prices have risen by more than $1 per gallon from a year ago. Natural gas prices have increased by more than 150%. Crude oil prices have surpassed $80 per barrel, levels not seen in seven years. Propane prices are at their highest since 2014. The cost of electricity is heading up as well, thanks to the industry's heavy reliance on power plants fueled by natural gas.
Because of our excellent relationships with our suppliers and our large propane storage capacity, Advanced Propane is doing everything feasible to keep fuel costs down for our customers. That's because higher prices also affect us, too.
When prices go up, we don't make more money. In fact, it's quite the opposite.
That may come as a surprise, but it's the same way it works at your local grocery shop. When food items like coffee, bread, or milk become more expensive, the local store does not make more money. Any profits are funneled to the corporate level and Wall Street investors.
Customers may have difficulties paying their bills when fuel costs rise. They try to cut spending and propane usage as much as possible. We must draw on our lines of credit more frequently to purchase our propane. Customers call us throughout the day with queries and concerns. In short, the sooner energy prices come down, the happier we will be.
If you find yourself struggling with your propane costs this season, please get in touch with Advanced Propane before you fall behind and we'll do all that we can to help. You can also turn to your state's Energy Assistance Program, too:
Tennessee Energy Assistance Program
Kentucky Energy Assistance Program
Factors That Determine Propane Pricing
Supply and Demand. Demand fluctuations can drastically alter the price of a commodities. If the winter is harsh and lengthy, prices will rise. The rise in propane exports to meet global demand may have an impact on our nation's propane supply. Propane pricing is influenced by several variables, including season and production and inventory levels. Late spring and early summer months—often known as the "shoulder seasons"—are typically a good time to fill your propane tank since prices tend to be lowest at these times of year. It's also a great time to enroll in convenient payment programs like Pre-Buy to lock in your propane costs for the coming winter.
Weather. Propane prices may rise when the weather is very cold. Propane generation can be disrupted by extreme temperature swings and inclement weather, which results in a scarcity that raises costs.
Proximity of Supply. The price of propane will almost certainly go down the closer you are to a major supply and distribution point.
Current Events. Propane prices are unpredictable due to things like oil spills, pipeline malfunctions, ransomware assaults, political conflicts, and turmoil all over the world, and the COVID-19 epidemic that has disrupted many industries in North America, specifically.
Market Need. Customers will pay more for propane in the winter when they need it the most for home heating. Propane usage rises during the summer months, as fuel-powered automobiles and equipment are used more frequently.
We've been in business for many years and have deep roots in the community. We have secure access to supply. We are doing everything possible to ensure we can deliver—even if other companies cannot—no matter the cost or difficulty we face.
We thank you for your understanding and we appreciate your loyalty. As we've done quite a few times in the past, we will get through these tough times by all working together. And if you're new to the area or are looking for a new propane supplier to rely on, become an Advanced Propane customer today. We'd love to show you the difference we can make for your home or business!