Need Gas Piping Installed?
Call Advanced Propane for All Your Gas Pipe and Installation Services!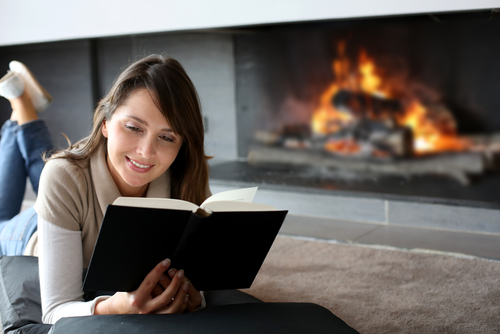 Are you in the midst of adding propane to your home? Congratulations! You are getting a versatile, energy-efficient, and environmentally energy source that will make life in your home better in many ways.
What's even better? Advanced Propane can help you with every step of converting your home to propane, making enjoying propane in your home easy as pie. While you may know that we provide expert propane tank installation and affordable, worry-free propane tank leasing, those are just the beginning of what we do for you when it comes to adding propane to your home!
We also provide propane gas line and propane appliance installations. Whether you're converting your home to propane gas, or simply adding new appliances, we can get the job done right.
All Your Propane Needs.. Right in One Place!
One reason Advanced Propane customers across Southern Kentucky and Tennessee love us is that we are their one-stop shop for all their needs when it comes to propane in their homes.
It starts with our installation service. Once we've installed your propane tank, we'll run the gas lines to all your propane appliances. Our service technicians are all trained, experienced, and certified to install any kind of gas piping that meets state and local codes. Whether it's flexible or rigid pipes, we'll do it right and will perform all your propane installations to the highest standards for safety.
From there, we'll install your propane appliances. If you're looking for new appliances, we sell, install, maintain, and repair propane gas logs and vent-free heating, space heating, and water heating!
Those propane gas lines don't have to just run to the interior of your home. We'll run gas lines to your outdoor propane appliances to enhance your backyard spaces as well!
You'll never have to worry about an empty propane cylinder bringing your cookout to a screeching halt. That's because we can connect your propane grill to your home's propane tank! Whenever you want to grill, you'll be able to turn out an awesome meal at the flip of a switch or the turning of a knob. We can also connect gas lines to your pool and spa heaters, outdoor fireplace, firepit, and outdoor lighting, too.
For added peace of mind, we'll run gas lines to your propane whole-house backup generator, providing comfort and security for your home for whenever the next power outage occurs.
Advanced Propane is your complete, go-to company. We're locally owned and operated since 1992 providing Southern Kentucky and Middle Tennessee homes and businesses with all things propane. Become a customer today and experience the difference we can make for you!