Why Choose Us for Your Propane Needs?
Experience the Best Propane Service in Tennessee and Southern Kentucky!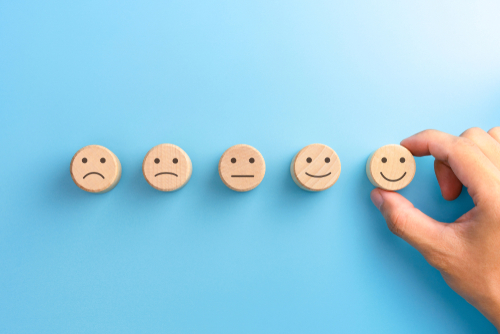 Are you shopping around for a good propane company here in Middle Tennessee and Southern Kentucky? Perhaps you have recently moved to the area—and in that case, welcome home! Or maybe you have become dissatisfied with the service and pricing of your current propane provider this season.
Whatever the reason, it would serve you well to look at Advanced Propane! We're well equipped to handle all your residential or commercial propane needs. Here are five reasons we should be your propane company this year:
1. Our Reliable, Hassle-Free Automatic Delivery
Our Keep Filled automatic propane delivery option makes getting your propane a breeze! We use state-of-the-art software to track your propane usage levels while factoring in real-time weather conditions. That data is used to accurately predict exactly when you'll need more propane. We make the delivery before you run low. What's the best part? You don't have to do a thing!
2. Online Account Access
With an Advanced Propane online account, managing your propane is hassle-free! You can review your statements, make a payment, request a delivery, and more. No need to hunt down your statement in that pile of mail on the coffee table anymore or have to mail a check and hope it's delivered in time.
3. We're a One-Stop-Shop for Propane Appliances
Propane is great for home heating. But that's only the beginning of the ways propane improves the quality of life in your home! We sell, install, and service quality propane appliances such as space heaters, water heaters, and gas logs. If you're installing a propane whole-house backup generator, we'll install the propane tank as well as set and run the lines from the generator to the unit, that way, you'll have safety and comfort whenever the power goes out.
4. Our Available Commercial Services
While Advanced Propane provides outstanding residential propane services, we also provide that same level of quality service to our commercial customers. Propane is used in a wide range of ways in local businesses around here. For instance:
Restaurants use it to have gas cooking and water heating without the need for a natural gas utility.
Landscapers use propane-powered commercial mowers for efficient, low-emission mowing.
Construction companies use propane for generators, temporary heating, and forklifts.
Propane forklifts are also used in warehouses, distribution centers, and retail.
On the farm, propane is used for things such as heating buildings and greenhouses, crop drying, generators, and safe, pesticide-free flame weed control.
No matter what industry your business caters to, we'll be there to offer the perfect fueling solutions.
5. Propane Tank Installation and Leasing
We lease, sell, install, and service propane tanks in any number of sizes for your home or business needs. Our experts will go over your propane needs with you to make sure you have the right size tank. Want your tank underground and out of sight? No problem! We have backhoe services for expert underground propane tank installation. Additionally, our affordable propane tank leasing spares you from potentially thousands of dollars in up-front costs for purchasing and installing your tank. It also relieves you of the responsibility for ongoing maintenance and repair costs.
Become an Advanced Propane customer and we'll be your one-stop shop for all your propane needs this year—and those well-beyond.