Would a Space Heater Benefit My Home?
Enjoy Efficient Supplemental Heating with Advanced Propane!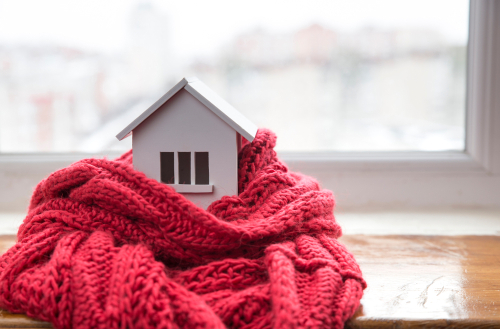 Do you have spots in your home that simply do not get warm, no matter how high you crank up the thermostat?
Perhaps it's a home addition or a newly finished space such as a sunporch or garage that's been converted to living space. If turning up the heat hasn't done anything but increase your energy costs, Advanced Propane has a solution: Propane space heaters from Empire!
Why choose propane-powered space heaters? First and foremost, they offer better efficiency than electric space heaters, which can send your electric bills soaring.
You can also zone your home's heating with propane space heaters, which means you only heat the room you're in, as not to use your central heating system to heat areas you're not using, helping you saving money on energy bills.
Propane space heaters can also warm a space faster than with central heating alone, putting less stress on your heating system.
What Type of Space Heater Do I Choose?
There are two kinds of propane heaters: Vent-free and vented. Both have their distinct advantages, and the propane appliance experts at Advanced Propane will help you choose the right one for your needs, factoring in things such as placement, and how well insulated the existing space is.
Vent-Free Propane Heaters
With a vent-free propane heater, ductwork and vents aren't required. Installation is easier as well as less expensive than vented heaters on average. You can also install them places you can't install a vented heater, because vent-free heaters don't need access to an external wall for venting.
They come in a wide range of sizes, so you'll be able to find the right one perfect for your space.
Today's vent-free propane heaters also come with safety features such as an oxygen depletion sensor, overheating protection, and automatic shutoff. But because exhaust is released inside the home, it is illegal to install vent-free heaters in rooms where people sleep. And some municipalities may ban them altogether. Check your local codes or ask us and we'll be happy to help sort it all out.
Vented Propane Heaters
Vented propane heaters, as the name suggests, have a chimney or vent pipe from which dangerous combustion exhausts are sent outside.
They offer a more precise heat that gives you greater control.
However, because they must be placed on an outside wall, this may limit your placement options for the area you want to heat.
Installing vent-free heaters takes longer and is more expensive than installing vent-free heaters due to the need for installing ventilation equipment.
With efficient Empire propane space heaters, your home can be comfortable no matter how low the thermometer goes this Winter. Contact us to learn more or receive a FREE estimate!