Use That Tax Refund for an Appliance Upgrade!
Ensure Your Home Comfort and Improve Quality Of Life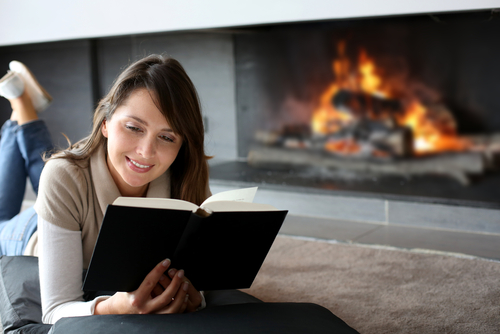 Have you filed your taxes already? Nice job!
Are you getting a refund on your taxes? This is a fantastic opportunity to use your refund in ways that will make your life better. Upgrade your home's propane appliances—or add more into your existing setup.
New propane appliances are a great investment. First, you'll enjoy increased comfort. Second, the improved energy efficiency will help cut your energy costs for years to come. Third—and even better—they can increase your home's value in the marketplace.
Advanced Propane makes adding propane appliances to your home easy and stress-free because… we do it all! We sell, install, maintain, and repair propane appliances of all kinds. Every one of our service technicians is certified to run gas piping both from your propane tank to your home and inside your home to your propane appliances. All our propane appliances are of top quality and come from reputable manufacturers such as Rheem, Empire, and RH Peterson to highlight just a few.
Here are ways you can upgrade your home heating systems with propane appliances and services that we can provide.
Water Heating
Water heating accounts for about 20% of your home's total energy usage. And you can make a big dent in your energy costs by upgrading to a high-efficiency propane water heater.
That's especially true if you currently have an electric water heater. Why's that? Because propane water heaters cost about 30% less to operate and last much longer. If you really want to slash your water heating costs, we offer propane tankless water heaters. You get all the hot water you need, when you need it, without the added costs of having to constantly heat a tank of water.
Gas Logs
You can't beat a propane fireplace or fireplace insert for comfort and convenience. You can have a fire in the fireplace any time, without the inefficiency, smoke, and hassle of a wood-burning fireplace.
Space Heating Solutions
If you've been wanting to use spaces such as your sunporch or garage workshop but it's too cold in the winter to do so, our propane space heaters are an easy, affordable way to add heating to those spaces without the expense and work of adding ductwork.
They also work great on underheated areas like home additions, rather than trying to kick your existing system into overdrive to heat those hard-to-warm areas.
Backup Generators
We've had some wicked weather in recent years here in Middle Tennessee and Southern Kentucky. We not only install propane generators, but we run the gas lines, install the propane tank, and provide the dependable propane delivery we're known for.
With Advanced Propane, you'll stay safe and comfortable no matter how long the power's out!
Advanced Propane can help you make the most of your tax refund with our top-quality propane appliances. Contact us to get started—we can provide you a FREE estimate for any of our available propane appliances!