Why Choose a Local Propane Company?
With Advanced, You Get High-Quality Service That Simply Can't Be Beat.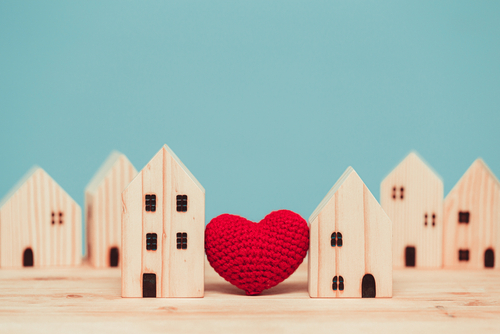 Bigger is not always better. That is especially true when it comes to propane delivery and service for your home.
If you're looking for a new propane company for your Tennessee or Southern Kentucky home this season, here are four reasons that you should go local and choose Advanced Propane.
Responsiveness
Being locally based offers many distinct advantages. One of those advantages is that we can be responsive in ways big, national propane gas companies never can. Their large, often state-wide coverage means they take longer to get something done. In some instances, we've heard of companies taking as long as three to four weeks to schedule deliveries!
Using Advanced Propane for your propane delivery and service is an entirely different experience. We're located right here in the towns our customers work and live, with offices in Cookeville, Hartsville, and Lebanon. You don't have to deal with far-off call centers. You get one of your neighbors when you call us!
Wherever you are in our service area of Middle Tennessee and Southern Kentucky, we can get to you quickly whether you need an emergency propane delivery—which we provide to our customers 24/7—or a new propane water heater. And speaking of propane appliances, we sell and install several kinds, all outstanding quality from reputable manufacturers, too.
Reliability
Being local and responsive means you can count on Advanced Propane in any time of need.
One way we stand above the competition is our reliable Keep Full automatic propane delivery service. With this, we use your propane consumption history and factor it alongside current weather conditions to ensure that we schedule the delivery of propane before you ever run low. You don't have to do a thing but relax, knowing that we'll always make sure that you have the propane you need to keep your home warm, safe, and comfortable.
Pricing Advantages
Our propane prices are not only competitive—especially when compared with the ridiculous rates being charged by national propane companies—but also fair and transparent. We don't charge any hidden fees or do bait-and-switch pricing. We also make managing your propane costs easy with our Budget Billing option, where your propane costs are spread out over 12 even, easy monthly installments.
 
Additionally, you can also choose our convenient Pre-Buy plan, locking in your propane price ahead of the heating season to give you stability and security no matter what happens in the markets.
Our Track Record
Advanced Propane is a family-owned company that has been providing outstanding propane delivery and service for 30 years.
Our customers back up our belief that we provide the best service around. Just read what some of them have to say about us and how we stand tall about the national companies!
"Our tank is always full, so we don't have to worry. They were wonderful to work with as we made our switch from the other company that everyone has problems with. They fill the tank when we need it, and we don't even have to check it! They just fill it up and send me a bill." – Kathy D.
"This small hometown business is very friendly and helpful. They are easy to get in touch with and you get to talk to an actual person." – Deanna R.
"I have been using Advanced Propane for 16 years now, and honestly can say I have never thought about switching to another company. The staff is very professional and friendly. When I need to have my tank refilled, they are very prompt. Thanks, Advanced Propane!" – Dina P.
Become an Advanced Propane customer and get the dependable, courteous service you deserve for years to come.