Is a Spring HVAC Tune-up Important?
Proper Maintenance Keeps Your Home Comfortable All Year Long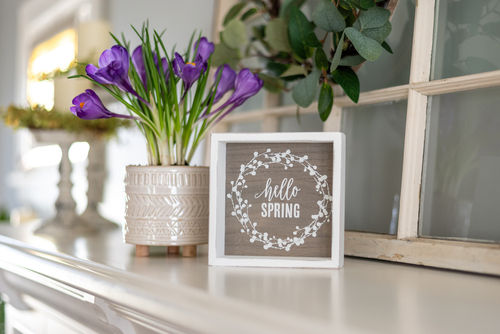 Life can get busy once spring gets underway, between enjoying the outdoors, graduations, weddings, proms, and countless other activities. That's why now is the time to schedule your heating system's maintenance tune-up.
Unfortunately, too many people put it off or, worse, don't do it at all. They often think, "My heating system worked fine this winter, it doesn't need a tune-up!"
However, using that same logic, you wouldn't drive your car for years without oil and filter changes or tune-ups, would you?
Heating System Tune-Up Benefits
Even though it's begun to warm up, this time of year is actually the perfect time to contact Advanced Propane to get your heating system a tune-up. It's the sweet spot as the heating season has all but ended, and air conditioning season hasn't yet gone into full swing. This gives us more open spots on our crew's schedule. You'll be able to get an appointment sooner, and at a time that's better for you!
And, if your furnace or boiler does end up needing repairs, we'll have the time to do them so it will be well ready to go when the first cold snap hits later in the year. You'll avoid a potential breakdown and expense of an emergency service call.
What's Included in a Tune-Up?
Our trained, experienced service technicians tune-up your heating system top to bottom, performing tasks including, but not limited to:
Cleaning the blower compartment.
Inspecting and adjusting the wiring.
Adjusting the burner.
Cleaning or replacing the air filter.
A thorough inspection including the heat exchanger, gas pressure, flame operation, and ignitor or pilot.
All this work is done so that your heating system runs safely and at its best possible efficiency. The improved efficiency means that you'll use the least amount of energy possible to heat your home, cutting your energy costs.
A tune-up also gives our service technicians a chance to spot any problems or potential problems and fix them before they lead to breakdowns and big repair bills. Taking care of your heating system with regular professional maintenance extends the life of your furnace or boiler.
Contact us today to get on our schedule for your heating system tune-up.