Manage Your Propane Bills With A Budget Plan
More Consistency, More Control!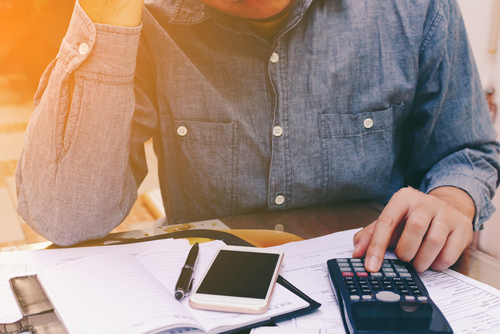 The last few months following Russia's invasion of Ukraine have provided a painful example of how energy costs can get very crazy, very fast. Between rising energy costs and inflation in other sectors, carefully managing our household expenses has become even more essential.
Advanced Propane can help you take charge of your propane costs so you can better manage your household budget. Our Budget Billing plan takes the guesswork out of how much you'll be paying for your propane over the next calendar year.
How Does Budget Billing Work?
When you enroll in Budget Billing, we'll review your propane usage over the last few heating seasons. Based on your average gallons used, we'll estimate your expected gallons over the upcoming season at the current market rates—then, we'll take that number and divide it by 12. That figure is what your monthly propane payment will be.
Budget Billing customers love the program because they know how much they'll be paying each month for their propane. No big spikes, no surprises. Also, they don't get stuck with larger payments during the winter, when they have other expenses like the holidays, taxes, or tuition payments to cover.
Here are some other key things to know about Budget billing.
It's FREE. We don't charge you a cent to enroll.
You don't pay more per gallon for your propane.
There are NO finance charges.
If your propane usage changes, we'll adjust your payments accordingly during the early summer season.
What are Other Ways to Better Control My Propane Costs?
Our Pre-Buy plan gives you stability when it comes to how much you'll pay for your propane. On this plan, you lock in the price you'll pay for your winter propane supply ahead of heating season. Whatever happens in the markets, you won't have to worry about price spikes, because your gallons are already secured and accounted for. What's better? Propane prices tend to be lower in the summer season, so you may end up saving a lot of money if there is a big winter price fluctuation.
Do you have questions about our Budget Billing plan, or want to enroll for the upcoming year? Contact us today. We'll be happy to help!
Locally owned and operated since 1992, Advanced Propane Inc. provides Southern Kentucky and Middle Tennessee homes and businesses with everything propane!