Where To Fill Up Your Propane Grill Tank
Stop By an Advanced Propane Office Today—We're Ready to Help!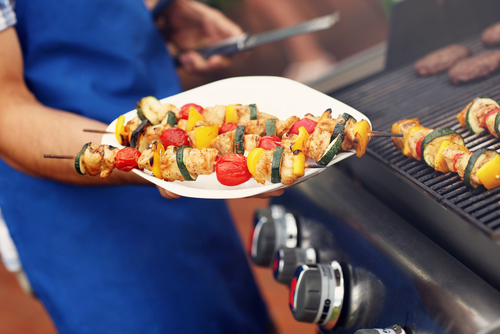 Are you already planning your Memorial Day cookout? While you're calculating how many burgers you need or how to keep your sister-in-law from putting raisins in her potato salad, don't forget to make sure you have enough propane for your BBQ grill.
Advanced Propane makes it easy with fast, affordable propane cylinder refills during business hours at all three of our offices in Lebanon, Cookeville, and Hartsville.
Refilling Vs. Exchanging Your Propane Cylinders?
Propane cylinder refills offer some advantages over cylinder exchanges like those at your local gas station or convenience store.
Refills are often a more cost-effective alternative to propane cylinder replacements. To begin, you could save approximately $1.75 per gallon compared to the price of propane from a cylinder exchange.
Additionally, you only pay for the propane put into your cylinder during a refill. Consider if you're going to exchange a propane cylinder: Even if there isn't much propane left in it, you still paid for the gas and can't keep it. You get to keep—and use—all the propane you buy when you refill your cylinder.
Basic Propane Cylinder Safety Tips
Don't dampen your Memorial Day festivities with an accident! Remember to adhere to these safety tips when dealing with portable propane cylinders:
Do not transport more than four cylinders at a time if you're using an enclosed vehicle. 
Always keep your propane cylinders upright to ensure that the safety release valve functions properly. They are more likely to malfunction if cylinders are placed on their sides, resulting in a possible leak of liquid propane into your car. 
Don't smoke while transporting cylinders. 
Keep the car windows open a bit for ventilation. 
Don't leave cylinders in the car…especially if it's hot outside. Make your refill station your final stop if you must make other stops. 
NEVER store or use propane cylinders indoors, in the garage, or in an enclosed space like a carport or sunporch to minimize any potential fire hazards.
Ready for a New Propane Grill?
If you're ready to up your grill game, Advanced Propane can help with that, too!
We sell top-quality Broilmaster grills that you can customize with all sorts of features such as side burners, multiple grilling levels, and more so you can be the grilling guru in your family. You can also choose from freestanding and built-in options, and we provide expert installation for each.
Get in touch with us to upgrade to a new propane BBQ grill for the summer season ahead—or to fill up your cylinders for your next big cookout.