Propane for Businesses of All Shapes & Sizes
Advanced Propane Can Help Power Your Success!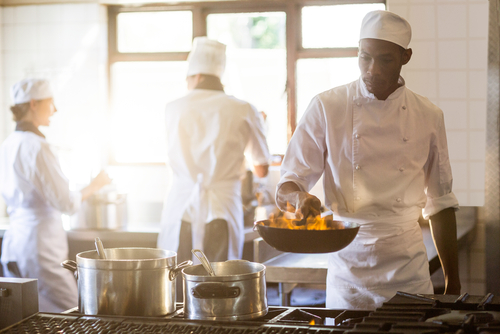 You'd be surprised at the wide range of businesses here in central Tennessee and southern Kentucky that use propane.
And many of them know that they can count on Advanced Propane to meet their commercial propane needs. We not only provide reliable bulk propane delivery at competitive prices, but we also do propane tank installation and leasing, temporary heating services, as well as install propane appliances including dryers and gas logs. We are certified to run propane lines to and inside buildings, too.
Here are some of the types of businesses that use propane and our services.
Propane for Construction Projects & Businesses
On a typical building site, propane provides temporary heating so work can continue and materials are protected in cold weather. It can also operate equipment such as ground-thawers and portable generators.
Adding propane to new home builds allows developers to offer sought-after amenities such as gas cooking, high-efficiency home heating and water heating, gas fireplaces, and more…all without needing to have to deal with a natural gas utility and its shaky infrastructure. We're your one-stop-shop with propane tank, line installation, and appliance installation services to support your projects!
Farms & Agricultural Operations
Propane's efficiency and versatility make it an ideal energy source on farms both big and small. It is used to provide efficient heating and water heating for barns, greenhouses, and other outbuildings. It can additionally power standby generators for homes and outbuildings.
Propane is also the most efficient fuel for crop drying and generates a higher yield than other methods. Propane flame weed control protects the soil from toxic herbicides and allows you to get back to work in the field almost immediately, something you can't do with herbicides.
Hospitality Industry
Tourism is the second-largest industry in Tennessee. In fact, it brings $23 billion into the state's economy, including close to $1.3 billion in state and local tax revenue, and supports almost 200,000 jobs! Propane plays an essential role for many hospitality businesses such as hotels, resorts, event centers, golf courses, restaurants, and more.
Hotels, resorts, and golf courses use propane commercial clothes dryers that swiftly dry large batches of linens 25% faster than electric dryers. This along with the fact that propane dryers create fewer wrinkles improves the efficiency of housekeeping staff. 
Propane fireplaces, deck and patio heaters, and fire pits are perfect for improved outdoor dining. Further, propane allows restaurant and commercial kitchen chefs to turn out top-quality food with the precise, instant temperature control provided to propane ranges and grills.
Transportation Sector
As we look for ways to reduce greenhouse gas emissions from our vehicles, the solution for many businesses is propane autogas. Thanks to its clean-burning properties, it creates almost zero emissions. You could even get credits and tax breaks for converting your vehicle fleet to propane.
All Businesses Can Benefit from a Propane Backup Generator
Propane is used to fuel countless backup generators at retail and grocery outlets, hospitals, assisted living centers, nursing homes, healthcare facilities, schools, and other facilities to keep people and property safe during power outages.
Propane does not deteriorate as gasoline does. And, because the generators' propane supply is on-site, these businesses and institutions aren't dependent on having natural gas service or a natural gas utility's infrastructure to run effectively.
Are you looking to improve the bottom line of your business? Get in touch with the experts at Advanced Propane and we'll get to work for you. We'll help put together a quote of services to best suit your business and its specific operations.