Need Local, Reliable Propane Delivery?
Look No Further Than the Pros at Advanced Propane!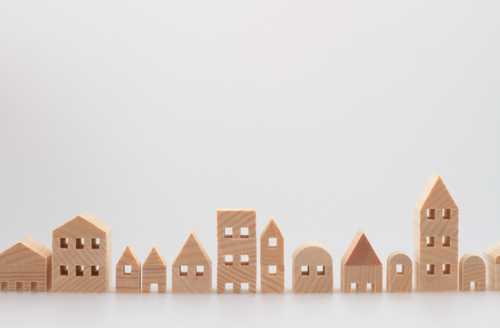 The natural beauty and resources of Southern Kentucky make it a wonderful place to live. From fishing, boating, and swimming in our abundant lakes to hiking, riding, camping, hunting, and more in our woods, outdoor living is at its finest here! Combine that with rolling hills and vistas that take your breath away, it's no surprise how many of our customers love Southern Kentucky living.
What's even better? Advanced Propane can ensure your Southern Kentucky is home warm, safe, and comfortable all year long with dependable propane delivery and services.
Propane Services We Offer
Propane delivery. Customers love our Keep-Filled automatic delivery program! it's where we track your propane usage and make the delivery before you run low, without you having to even pick up the phone to call. We also offer around-the-clock emergency propane delivery for those tight situations, too.
Our fleet of delivery trucks is stationed across the region, so you can be sure that we'll always be able to get your propane to you in a timely manner.
Propane tank installation. Whatever size propane tank you want—whether aboveground or underground—our team will install it properly and safely. Our affordable propane tank leasing takes all the work and expense of owning a propane tank off your hands, too.
Propane gas line installation. Do you need gas lines run into your home or to new propane appliances? Every single one of our trained, experienced service technicians to install any kind of gas piping into and throughout your home.
Propane appliances. Make your home better with propane appliances such as water heaters, gas logs, grills, and space heaters. We provide expert sales, installation, and service of several name brands all at great prices.
Commercial propane services. We help local businesses, construction companies, and farms put propane to work to help them succeed with bulk propane delivery, commercial tanks, portable temporary heating equipment, appliance installation, and more.
Your Southern Kentucky Neighbors Love Advanced Propane!
Don't just take our word for it—see what some of our existing customers have to say:
"We have used Advanced Propane at two homes now. In our new home they have not only provided propane BUT we had them install a tankless water heater, make a gas provision for our BBQ grill, standby generator, and pool heater. Always prompt. Always professional. Always first-class service. The BEST service we've ever had period. Cannot recommend them highly enough. Plus, with their customer portal even requesting service and paying my bill is simple. Love this company." – Mark D.
"We made the decision to switch to Advanced Propane about three years ago. Best decision ever! This company is honest, dependable, and trustworthy. The workers are friendly, helpful, and professional! We are glad that you are part of our community providing us with a service we need. Thank you, Advanced Propane!" – Cecelia M.
You can read even more feedback and reviews by visiting the link here.
Are you looking for propane delivery you can trust, and propane services done by trained, courteous professionals? Become an Advanced Propane customer for the best propane services in Southern Kentucky.